Is your child showing struggles with mental health ? Here are the signs.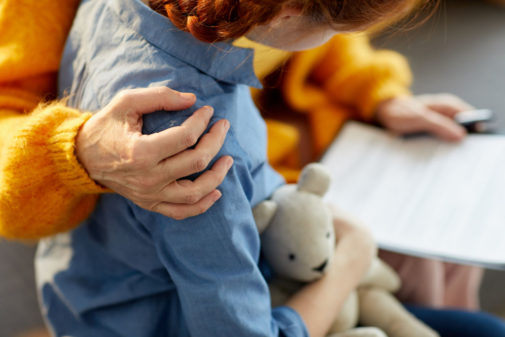 It may be hard to imagine your child experiencing mental health struggles, but this may be because the signs and symptoms are often overlooked.
Dr. Malcom Vandrevala, a child and adolescent psychiatrist at Advocate Children's Hospital, explains how to help your children if they are struggling with their mental health.
"Mental health is a measure of our emotional, psychological and social wellbeing at a given time," he says. "Individuals who struggle with mental health conditions tend to have a worse quality of life and more struggles long-term."
It's important to talk about and express emotions on a regular basis, said Dr. Vandrevala, so families should communicate with each other and discuss both good and bad things that happen during the day.
"Often, we like to focus on the positives our children bring up and feel more uncomfortable discussing the struggles. Finding a time when everyone is together, like a family meal, and talking about everyone's day can be a good place to start practicing discussing emotion," he said.
Children don't always have the best grasp on identifying emotions, so parents and guardians need to be demonstrate, practice and model for their children.
"You're never be too young to start learning how to identify and express emotions," he said.
Dr. Vandrevala offers ways to help children develop coping techniques.
"When children are frustrated or struggle with tantrums, teach them to take a step back and work on deep breathing," he suggests. "Try incorporating enjoyable activities like yoga as a family into a child's routine."
When it comes to identifying changes in your child, remember that no one knows your child better than you. If you're noticing that your child is showing a pattern of acting or behaving differently, speak with their pediatrician.
"Keep in mind that everyone is entitled to have days where they feel off and may react to stress differently than they normally do," he said.
He says to look out for pervasive patterns that persist over a prolonged period of time. Signs may include more tearfulness, moodiness, irritability or even aggression.
"The types of signs and changes you may notice can vary widely depending on the age of your child as well as their personality," he explains. " When you notice these changes, try to talk to your child about them. It's important to understand what's going on in their life and what might be triggering these changes. Oftentimes our children will tell us exactly what's bothering them, which can help us decide the next steps to take."
Now is the perfect time to schedule your child's annual checkup. Find a primary care doctor in Illinois or Wisconsin.
Related Posts
Comments
About the Author