Some good news for breast cancer patients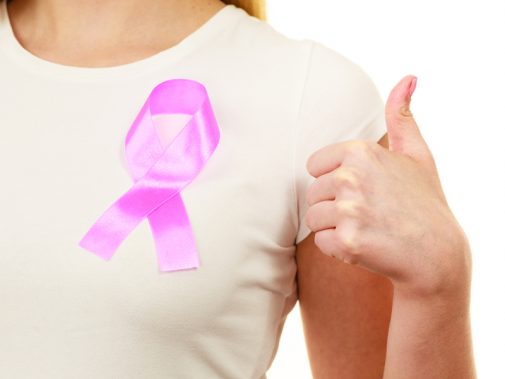 About one in eight American women will hear the diagnosis that they have breast cancer, and it remains a leading cause of death.
However, there's some good news. The number of breast cancer deaths has been dropping since 1990. Some reasons for this are that women are now having breast cancer screenings more routinely and medical professionals are improving disease treatment.
A study from the National Cancer Institute and Fred Hutchinson Cancer Research Center is revealing positive news for women with cancer.
Nearly 155,000 women are living with metastasized breast cancer. In fact, 16.5 percent of women with MBC – about 25,500 – have been living with the disease for five to 10 years. Another 17 percent – about 26,400 – have been living with MBC for 10 years or more.
The study also explored the five-year survival rate among women under age 50 whose initial breast cancer diagnosis was MBC. Researchers the survival rate doubled from 18 percent among women diagnosed in the mid 1990s to 36 percent for women diagnosed from 2005 to 2012.
For women age 50 to 64, the survival time also grew significantly. Researchers cited better treatments as contributing to the improved survival rates.
Symptoms of breast cancer
See your health care professional promptly if you notice any of these symptoms:
A change in how the breast or nipple feels, including tenderness, a lump in the breast or in the armpit or a change in skin texture.
A change in breast or nipple appearance, including size, swelling, shrinking, asymmetry or inverted nipples.
Skin irritation, redness, scaliness, dimpling or thickening of the nipple or breast skin.
Spontaneous or bloody nipple discharge (other than breast milk).
After a diagnosis
If you receive a cancer diagnosis, a number of support systems are available to help you live well through and beyond your treatment. Don't hesitate to ask your health care professionals about all your options.
Want to learn more? Take the Advocate Aurora Health breast cancer assessment here.
Dr. Joseph J. Weber is a breast surgical oncologist at Aurora Medical Center in Grafton, WI.
Related Posts
Comments
About the Author
Joseph J. Weber, MD is a breast surgical oncologist at Aurora Medical Center in Grafton, WI.