Not sure what to expect in your child's wellness visit?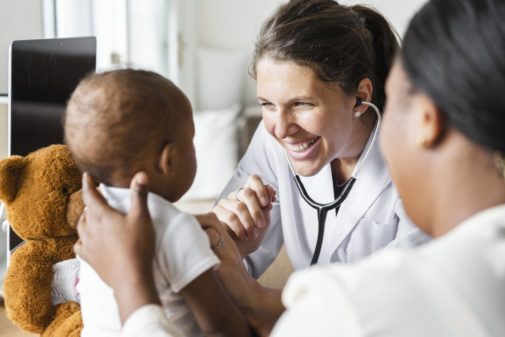 Yearly wellness visits are so important, especially for kids. There are so many items addressed at these appointments.
"We talk about any concerns and see how your child is growing, test their vision, measure their height and weight, and check their blood pressure," shares Dr. Jeffrey Britton, pediatrician at Aurora Health Center in Sheboygan, Wis. "We also go over how they're doing in school, address any questions, and provide any needed vaccinations."
Many people often think that if vaccinations are up to date, children don't need to have a yearly physical. Kids then miss out on everything else covered during these visits.
"We want to make sure kids can grow into the healthiest adults. Every year a child is a different person who changes as they grow up," explains Dr. Britton. "Your child's clinician is more likely to notice changes to their health, such as growth or development problems, because we do not see them every day.  We also discuss safety and nutrition concerns, and answer questions about behavior and mental health."
Depression screenings are at every appointment starting at age 12, which is significant with stressors like social media. Your clinician's office is a safe place to open up about feelings and address them.
Completion of a needed sports physical, camp form, or daycare form is part of a well visit. However,  Dr. Britton recommends all children be seen for an annual well visit whether or not they play sports.
"The annual well visit is an important part of growing up. Kids need to learn how to go to the doctor, what happens during and exam, how to talk to their doctor, and how to ask questions," says Dr. Britton. "As our patients get older we help teach them how to take over responsibility for their own healthcare."
Now is the perfect time to schedule your child's annual checkup. Find a primary care doctor in Illinois or Wisconsin.
Related Posts
Comments
About the Author
Hannah Koerner is a Public Affairs Specialist with Advocate Health Care and Aurora Health Care. She received her Bachelor of Arts in Communication from the University of Wisconsin – Green Bay. In her free time, she enjoys biking, snowshoeing, and cheering on Wisconsin sports teams.