How this popular summer activity can hurt your knees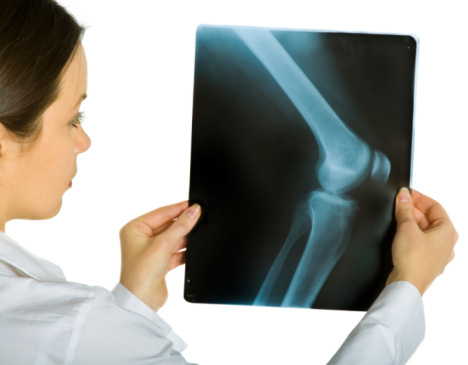 It's finally summer and a great time to get outside and play golf. Getting on the course can be an excellent form of exercise, but all that swinging, twisting and turning can invite injury.
While golf is a low-impact sport, there are risks of injury to the lower back, hips, ligaments and knees. Knee injuries are the second most common in golf after lower back injuries. In fact, there is more force placed on the knee with a golf swing than jogging.
Dr. Adnan Zaidi, a sports medicine physician and orthopedic surgeon at Aurora Health Center in Hartford, Wis., recommends injury prevention tips to keep you safe on the course.
"I often see golf players who already have chronic knee pain issues like arthritis that flare up when they play golf," says Dr. Zaidi. "I also see patients who have new injuries that occur while they're out on the course, like a sprain or torn ligament."
Dr. Zaidi explains that injuries of the knee are very common due to the repetitive motion.
"When you hit a tiny ball hundreds of yards, you're putting a lot of energy and force into the swing. It's that twisting and turning that can often lead to ligament injuries, sprains, meniscus tears or worsen an injury or chronic condition," he says. "Sometimes you'll hear a 'pop' or have swelling, and it's obvious you need to see your doctor. But if it's worse than usual, get it checked so the condition doesn't become worse."
Dr. Zaidi has advice for both amateur and professional golfers to prevent injury:
Prepare for time on the course. Amateur golfers play golf less routinely and are less accustomed to a high level of repetitive motion. The lack of flexibility makes you more susceptible to injury. Stretch properly and strengthen your muscles, even when not playing golf. Focus on your quadriceps, IT-Band, hamstrings and gluteal muscles. Be sure to do a cool down when done playing a game. Start small by going to the driving range before you hit the course.
Don't push through pain. For the professional who plays golf regularly, it's important to pay attention to your body so you're not susceptible to an injury from overuse of a body part or performing a certain motion. If you have minor swelling, ice the location. But if you have pain, it's important to be evaluated by your doctor before conditions worsen to the point of serious damage.
Keep fit year-round. Maintain your physical condition throughout the year. Manage your weight with a regular exercise program that includes strength training.
Use good technique. Take shorter strokes, aim lower and practice good swing posture to put less force on your knees. Use properly-fitted shoes and equipment.
"Pain is your body's way of telling you there's something wrong," cautions Dr. Zaidi. "Check in with your physician if there's a cause for concern."
When do physicians look at surgery as an option?
"When non-operative treatment for an injury fails," says Dr. Zaidi. "We try physical therapy, elevating, resting, icing, even steroid injections for arthritis first. It's our job to know when surgery is the better outcome."
Is knee pain affecting your quality of life? Take a free, quick online Joint Pain Assessment by clicking here.
Related Posts
Comments
About the Author
health enews staff is a group of experienced writers from our Advocate Health Care and Aurora Health Care sites, which also includes freelance or intern writers.