Experts fear that COVID-19 could lead to an influx of advanced cancer cases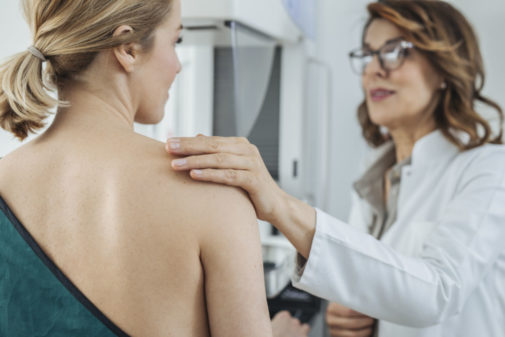 More than 15 months after COVID-19 took hold of the world, new research is revealing the pandemic's broader impact on health – particularly cancer screenings.
A study from the Centers for Disease Control and Prevention (CDC) released an alarming study in the journal Preventive Medicine on the drastic decline in preventative cancer screenings during the height of the pandemic. Specifically, they found screenings decreased by 87% for breast cancer and 84% for cervical cancer during April 2020 as compared with the previous 5-year averages for that month. These delays were even more exacerbated among women of racial and ethnic minority groups with low income and demonstrated troubling racial disparities in access and utilization of screening mammography.
Dr. Nila Alsheik, Advocate Aurora Health Chief of Breast Imaging, was part of a similar research study on changes in mammography utilization during the pandemic and reported nearly identical findings. Despite the findings being no surprise to medical experts due to the state of the world, they are extremely concerning.
"While preventative screenings have rebounded, there remains a significant cumulative deficit from missed appointments," says Dr. Alsheik. "Unfortunately, that deficit can result in adverse health consequences down the road, such as delayed cancer diagnoses and patients who present with more advanced, difficult-to-treat stages of cancer."
Dr. Alsheik urges anyone who missed their scheduled screening this past year or has been putting it off completely to not delay it any longer. "It's critically important to put yourself first. Mammography exams take as little as 15 minutes – time that could truly save your life."
In addition to the concerning health implications, researchers are troubled by the racial disparities in access and utilization of screening mammography that were demonstrated in both studies.
If you are due for routine mammography, you can schedule your mammogram online now with same day results, or contact your primary care doctor. If want to understand your risk of breast cancer, take a breast health quiz.
Related Posts
Comments
About the Author
Julie Nakis, health enews contributor, is manager of public affairs at Advocate Children's Hospital. She earned her BA in communications from the University of Iowa – Go Hawkeyes! In her free time, she enjoys spending time with friends and family, exploring the city and cheering on the Chicago Cubs and Blackhawks.