COVID-19 booster shot may be available by late September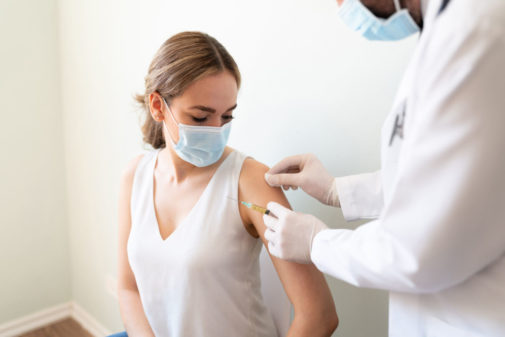 As the highly contagious Delta variant continues to sweep through the country, the Biden administration announced Wednesday morning that a COVID-19 booster shot may be available by September 20.
"The decision to recommend boosters now is based on some emerging data with the Delta variant," said Dr. Robert Citronberg, executive medical director of Infectious Disease and Prevention at Advocate Aurora Health, in a recent interview with ABC7. "I think a third dose is going to be helpful especially for immunocompromised people to boost up their immune system."
The booster shot will be offered to people with compromised immune systems, those 65 and older, individuals in chronic-care facilities, health care workers and people who were vaccinated first, according to health authorities. The idea is to maximize the protection the vaccine offers and prolong its durability.
People who have received both of their Pfizer and Moderna vaccines can receive the booster eight months after their last dose. If you do need the booster, it is recommended, but not essential, to receive the same brand of vaccine.
The data released by the Centers for Disease Control Prevention does not strongly support booster shots for everyone, including people who are younger, healthier, and not at risk of severe disease, Dr. Citronberg said.
"The focus should really be on people who need it the most," Dr. Citronberg said. "The vaccines remain extremely effective in preventing severe illness, hospitalization and death."
The most important thing to prevent the spread and the emergence of variants and breakthrough infections is to ensure that everyone get their primary series of the vaccine, whether that is the Pfizer, Moderna or Johnson & Johnson.
"If our goal is to do everything possible to eradicate this Delta variant or at least to limit its spread, you've got to get first and second vaccines into more people," Dr. Citronberg said, applauding the work of health systems, businesses and municipalities requiring vaccinations to work and participate. "Viruses don't mutate unless they spread. The way to prevent viruses from mutating or variants from emerging is to prevent their spread. And how to do you do that? Vaccination."
Check out our COVID-19 Info Center to learn more about the virus.
Related Posts
Comments
About the Author