Celebrating his heritage through hard work, extra effort and a kind word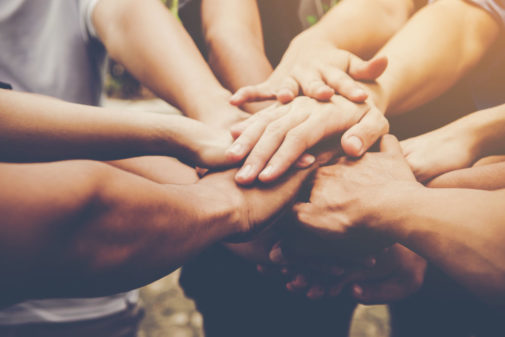 For Pedro Diaz, hard work and friendliness go hand in hand.  
Diaz, a floor technician on the environmental services team at Advocate Christ Medical Center in Oak Lawn, Ill., takes pride in connecting with co-workers and patients as he goes about his daily duties. A wave, a hello or a bit of cheerful banter can bring a smile to the faces of doctors, nurses and those receiving care.  
"I really just like being that familiar face that people know and they are able to smile and know that they have someone to talk with," Diaz said. "I really love that, connecting with other people." 
Diaz has worked for 18 years at Advocate Christ Medical Center, where he is well known for his outgoing personality, caring demeanor and dedication to his job.  
"There is hard work to do but also I enjoy being able to talk with people throughout the hospital and connect with them," Diaz said. "That's really important to be able to have those relationships with other people and to be able to have those connections. People like knowing they have someone there who says hi to them and who cares about them." 
Diaz, who came to the United States from Mexico in 1974, said it's beneficial to be able to chat with people in both English and Spanish. Being able to speak Spanish with patients or family members is a particular advantage, he said.  
Diaz said the transition to the United States was difficult, but he persevered with the help of friends and hard work.  
The family embraces its roots, Diaz said, even after many years of living in America. He made sure both of his daughters knew how to speak both Spanish and English by speaking Spanish exclusively at home when they were growing up. The family enjoys cooking traditional Mexican food at home, one of the many ways Diaz celebrates his heritage. 
Diaz also makes a point of celebrating Mother's Day in a big way because his daughters never got the chance to meet his mother. 
For Hispanic Heritage Month, Diaz wants others to know that Mexicans pride themselves on dedication and hard work. He's no different. His managers said he's "a total team player." 
"I'm really proud of everything I've been able to do at the hospital," Diaz said. "If anybody ever needs anything done, I'm ready to be there right away. I hope I've done a good job." 
Diaz's youngest daughter, Alejandra, said she often went to the hospital with her father as she was growing up. She said she loved to hear people talk fondly about her dad, to compliment him and tell her how he played an essential role in the day-to-day operations.  
"I'm the proudest daughter," Alejandra said, "for having such a hard-working man as my dad." 
Related Posts
Comments
About the Author
Patrick M. O'Connell, health enews contributor, is a member of Advocate Aurora Health's public affairs team. He previously worked as a reporter at news outlets throughout the Midwest, most recently the Chicago Tribune. He enjoys playing and coaching baseball and basketball, hiking, reading, listening to podcasts, karaoke and spending time in nature with his family.