Are you lowering your lung cancer risk?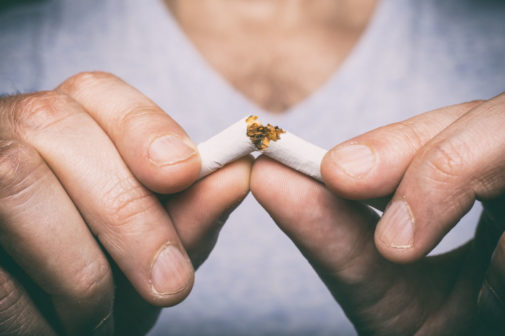 In June, celebrated singer B.J. Thomas died from complications of lung cancer – just a few months after his diagnosis. The five-time Grammy Award winner was best known for his performance of "Raindrops Keep Fallin' on My Head."
Though Thomas had quit smoking in the late 1980s, a history of tobacco use could have played a role in developing lung cancer: almost 90% of cases are attributed to smoking. Secondhand smoke exposure is also lethal, claiming more than 41,000 lives each year, according to the U.S. Department of Health and Human Services.
While the World Health Organization includes lung cancer among the most common cancers worldwide, it continues to be the leading cause of cancer-related death. In the U.S. alone, it accounts for about 25% of all cancer deaths – more than colon, breast and prostate cancers combined, per the American Cancer Society.
"Because lung cancer doesn't usually produce symptoms early on, it can progress undetected – and become harder to treat," says Dr. William B. Tisol, a thoracic surgeon at Aurora Cardiovascular & Thoracic Services in Milwaukee, Wis. "This is why screenings are so important for patients who may be at risk."
If you're a current or former smoker over 55, talk to a nurse navigator to discuss lung cancer risk factors and help determine if it's the right time for a screening. These screenings save lives: Compared to traditional X-rays, low-dose CT scans are quick, painless and can find smaller abnormalities, reducing the risk of lung cancer death by up to 20%.
And if you're "hooked on a feeling," as Thomas once sang, and that feeling is a craving for nicotine, consider a smoking cessation class to help you quit.
"When you combine smoking cessation with screenings and advanced treatments, lung cancer cases and deaths decrease," says Dr. Tisol. "These are the numbers we like to see."
Are you trying to find a doctor? Look here if you live in Illinois. Look here if you live in Wisconsin.
Related Posts
Comments
About the Author
Alyx Andrus, health enews contributor, is a senior content writer at Advocate Health Care and Aurora Health Care. With a bachelor's degree in mass communication and experience in journalism and retail marketing, she's been writing in different capacities for more than 15 years. Alyx lives in southeastern Wisconsin with her husband and their dogs, Amelia and Gus.