It makes feeding easier, but is your baby in danger?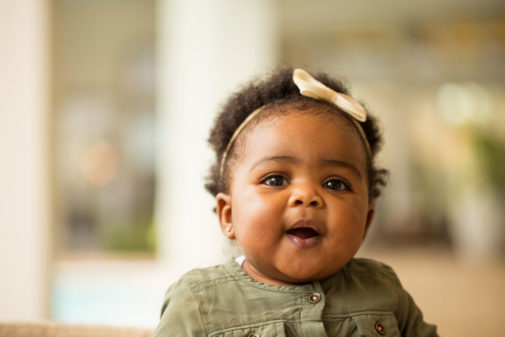 For the mother of an infant, a nursing pillow can make a huge difference when it comes to feeding their child.
The pillows are intended to make feeding or nursing easier and more comfortable, but there's a new call for parents to reevaluate how they're using them. The products could potentially be dangerous for their baby.
The Consumer Product Safety Commission (CPSC) issued a warning about "pillow-like products" used by many parents. The CPSC has potentially linked nursing pillows and loungers to infant deaths. The agency is investigating these popular baby products. According to Consumer Reports, data from the CPSC shows "at least 28 infant deaths from 2012 to 2018 tied to nursing pillows and baby loungers."
The concern isn't tied to using the products as intended, but rather using the pillows for sleep. The products are meant to be used while a baby is attentive, awake, and supervised by an adult; using them as a sleep device poses a danger.
"Babies can end up in unsafe sleeping positions which lead to increased risk of death," explains Dr. Kevin Dahlman, Medical Director for Aurora Children's Health in Milwaukee, WI.
According to the American Academy of Pediatrics, more than 3,500 babies in the U.S. die every year while sleeping, many of those deaths end up being linked to suffocation or strangulation.
"Avoid the use of any product other than the crib, bassinet, portable crib or play yard," Dr. Dahlman advises parents when it comes to sleep safety. "Babies sleep best on his or her back away from entanglement and strangulation risk."
It's not just pillows. Dr. Dahlman says blankets, toys, stuffed animals, and many other sleeping products can pose a risk.
"It's important to keep a baby's sleep space clear of any items that may increase the possible entrapment, suffocation, or strangulation," he says.
This includes other people. Bed-sharing is not recommended and can also create a very dangerous situation for an infant.
If you're unsure if your baby is in a safe sleep environment, there's an easy way to check. Just follow ABC:
Alone: Babies should sleep without blankets, bumpers, pillows, or toys/stuffed animals.
Back: Babies should sleep on their backs – not on their side or stomach.
Crib: Babies should sleep in a crib, bassinet, or play yard with a firm mattress – not in an adult bed, inclined sleeper, couch, or other soft surfaces.
Related Posts
Comments
About the Author
LeeAnn Betz, health enews contributor, is a media relations manager for Advocate Aurora Health. She is a former TV news executive producer with a background in investigations, consumer news and in-depth storytelling. Outside of work, she enjoys CrossFit, baking, finding a good cup of coffee and being a mom.