This is why you shouldn't ignore your gut health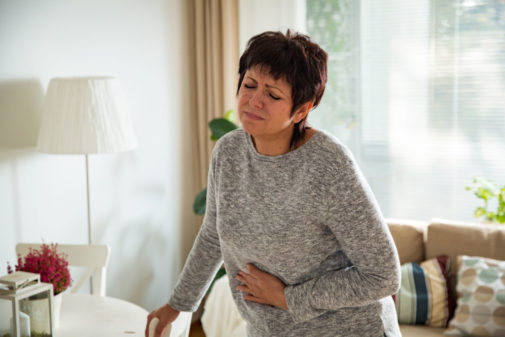 Always trust your gut, and take care of it, too. Research suggests that an imbalance of gut microbiota can lead to a variety of health concerns, including colorectal cancer.
But what is gut microbiota?
Gut microbiota refers to all the microorganisms that live within the digestive tract and contribute to bodily functions.
"Having the right balance of these microorganisms helps promote gut health," says Dr. Peter Stanko, a gastroenterologist at Aurora Medical Center – Bay Area in Marinette, Wis., and at Aurora BayCare Medical Center in Green Bay, Wis. The microorganisms may include bacteria, viruses, fungi, protozoa and other types of genetic material.
Why is a healthy gut good?
The gut plays a large role in the everyday bodily functions and affects more than our digestive tract. A healthy gut could help promote:
Gut health and prevent intestinal diseases, such as irritable bowel syndrome (IBS) or inflammatory bowel disease (IBD)
Heart health through regulating cholesterol and triglyceride levels
Blood sugar levels and reduce the risk for diabetes
Mental health by creating serotonin in the gut
What keeps our gut healthy?
"The main things to keep in mind when focusing on your gut health are nutrition, stress levels, sleep, and hydration," advises Dr. Stanko.
Dr. Stanko shares some other tips for keeping your gut healthy:
Always keep an eye on the foods you put into your body. A diet that consists of processed foods and high sugar can decrease the amount of good bacteria in your gut. Consider including more high-fiber food, which can improve gut health.
Stress can affect your gut health. Have you ever had a stomachache after worrying too much? Try practicing mindfulness and find a channel to focus your stress and frustrations into.
Sleep has rehabilitating properties. If you aren't getting enough sleep or your schedule is constantly changing, you're putting extra stress on your body and your gut.
Finally, always keep in mind to drink enough water. It should go without saying, but many people don't drink their recommended fluids for the day or even the week.
How can an unhealthy gut cause colorectal cancer?
"There's good bacteria and bad bacteria," explains Dr. Stanko. "An imbalance of bacteria within the gut can lead to inflammation, which can lead to chronic inflammatory conditions which are often a preceptor for colorectal cancer."
Additionally, some researchers believe colorectal cancer can be triggered by the production of toxins and carcinogens from certain bacteria.
What are the symptoms of an unhealthy gut?
An unhealthy gut can present itself in a variety of ways, both inside and outside the body. Dr. Stanko shares some symptoms to watch for:
Upset stomach: any gas, bloating, constipation, diarrhea, or heartburn that has suddenly become a regular occurrence
Weight changes: any increased fluctuation in weight without a noticeable change in your diet or exercise patterns
Poor sleep habits or fatigue: suffering from sleep disturbances, such as insomnia
Skin conditions: a poor diet or an allergic reaction could lead to irritations of the skin
"Our gut health can change at any stage in life, so it's important to treat it properly and watch for changes in your digestive health," says Dr. Stanko. "Consult with your primary care provider if you regularly experience any of these symptoms."
You shouldn't let COVID-19 keep you from seeking the health care you need. Advocate Aurora Health has made a Safe Care Promise to take additional steps to keep you safe. Read more here.
Related Posts
Comments
About the Author
Cali Nygren, health enews contributor, is a marketing intern for Aurora BayCare with a BA in business administration from the University of Wisconsin – Green Bay. In her spare time, you may find Cali cracking jokes, watching Marvel movies, and spending time with her friends and family.