Father of patient partners with hospital to improve services for deaf and hard of hearing individuals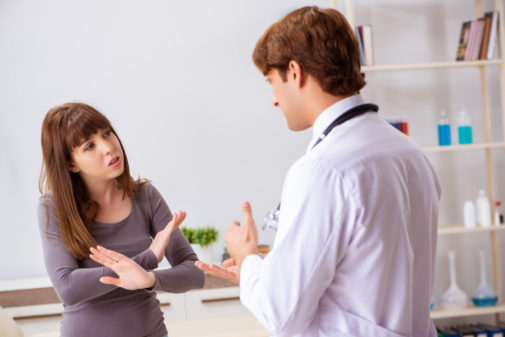 When Ryder and Jordan Axelrod were born on April 1, 2020, their father, Corey Axelrod, watched as a team of doctors at Advocate Christ Medical Center worked together to ensure a safe delivery. But this was just the beginning of the Axelrod family's relationship with Advocate Aurora Health.
Jordan was born with several health complications, including a cardiac defect, that required medical care. Axelrod and his family have spent a lot of time between Advocate Christ Medical Center and Advocate Lutheran General Hospital to make sure Jordan remains happy and healthy.
"He's a resilient and amazing kid," Axelrod said.
Because Axelrod and his wife are deaf, they rely on interpretation services to make sure they are active participants in their son's care. Although interpretation services were provided, their family still face challenges, like non-transparent masks worn to prevent the spread of COVID-19 making it difficult to see facial expressions and not knowing where to direct interpreting requests.
So Axelrod did what any concerned parent would do — he wrote a letter to hospital leaders. That letter led to a partnership to make things easier for other patients and family members who are deaf and hard of hearing.
"I knew that our journey was going to be ongoing. I wanted to make sure that the care our family was receiving was optimal and that we did not have communication barriers that were impeding the quality of care," Axelrod said.
In his letter, Axelrod shared both his family's struggles and those of other deaf individuals when it comes to accessibility, like the lack of captioning on digital content. He also shared how some were even refused on-site interpreters and, instead, were offered video remote interpreting services due to COVID-19-related policies. Advocate Aurora Health is turning those stories into changes that eliminate some of those challenges.
"I'm thrilled that Advocate Aurora Health is taking the initial step to really look at the needs of the deaf and hard of hearing community. They're not looking only at the bad, but also the good. This will help them identify opportunities to build on for sustained success," Axelrod said. "Not often do you come across an organization that looks at the spirit of the law and asks how to go above and beyond the letter of the law and what optimal experiences for the deaf and hard of hearing community are."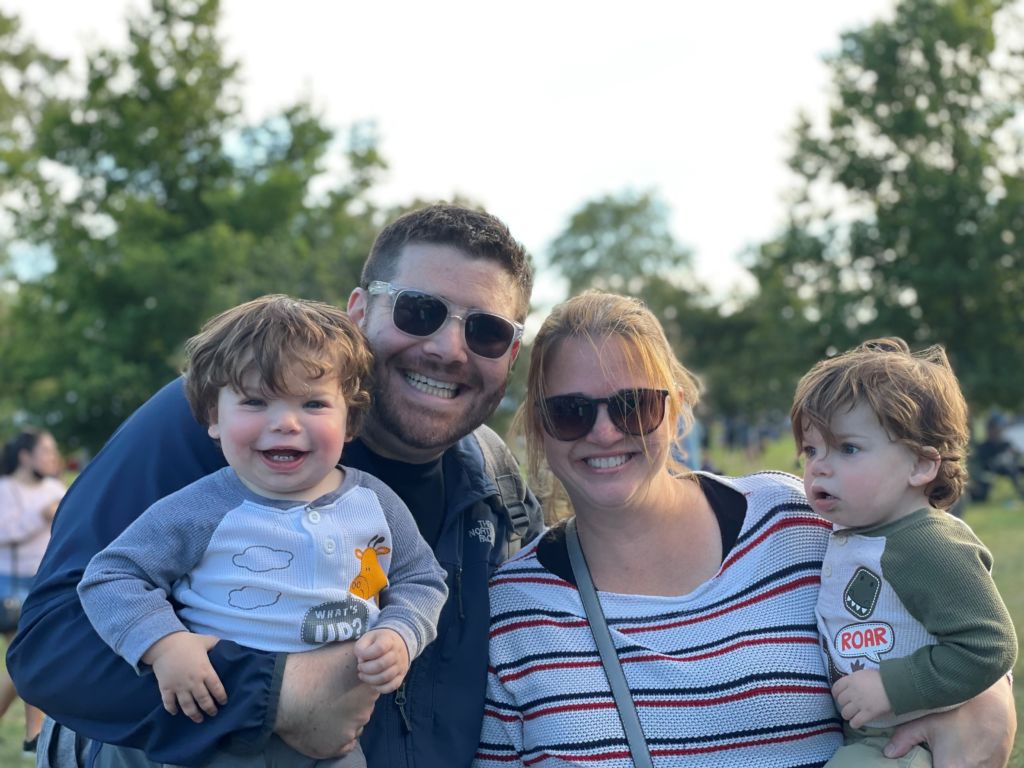 This wasn't the first time Axelrod encountered barriers in health care. He remembers the challenges his father, who was also deaf, faced during his battle with cancer up until the point he passed away ten years ago.
"As a Deaf individual, not only did he have to fight the cancer, he also had to navigate an often-inaccessible healthcare system and work with a number of healthcare professionals who did not understand how to communicate with him and deliver culturally sensitive services," Axelrod said.
Failing to communicate effectively can lead to dangerous scenarios, readmissions and other risks, Axelrod said, so examining where the breakdown occurs is essential to preventing adverse effects. And communicating instructions is key. When Axelrod had to learn how to replace a tube through his son's nose, the video he was provided was not captioned, a problem that has an easy fix, he said. He shared another instance of when an audiologist told him that one of his sons had "normal" hearing, a microaggression that Axelrod knew wasn't deliberate, but was culturally insensitive.
These are just some of the topics Axelrod's company 2axend is tackling as a partner with Advocate Aurora Health.
Meg Adorno, manager of Language Services, is one of the people who helped the Axelrod family during their time with Advocate Aurora Health and serves as a linguistic and cultural bridge to help facilitate understanding and communication between patients and their healthcare team.
"Effective communication and cultural competence between consumers and their health care team are critical components of safe, quality care," she said. "Corey Axelrod's partnership with Advocate Aurora Health will help reinforce durable relationships where empathy, strong communication and shared decisions will lead to positive relationships."
Related Posts
Comments
About the Author