Johnson & Johnson COVID-19 booster shot approved by FDA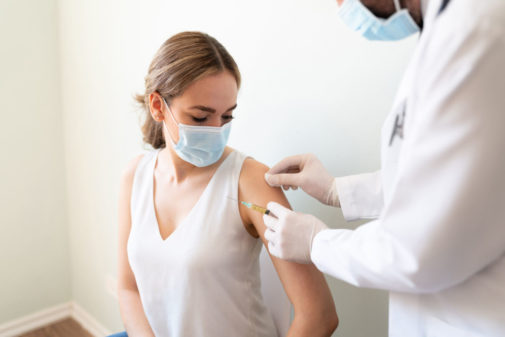 The Food and Drug Administration approved the Johnson & Johnson COVID-19 booster Friday for people 18 or older, the most recent booster to be approved by the FDA. The booster shot for the Moderna vaccine was approved Thursday for certain high-risk people, and the Pfizer booster shot was similarly approved late September.
While data supporting boosters is still being gathered, experts say the boosters can be beneficial to people 65 and older, people who are immunocompromised and other vulnerable populations.
"An additional dose is going to be helpful for the people who need it to boost up their immune system," said Dr. Robert Citronberg, executive medical director of Infectious Disease and Prevention at Advocate Aurora Health. "I think ultimately everyone will need a booster shot because the boosters seem like they're preventing not only severe illness, hospitalization and death but also some person-to-person transmission which is really important.
The aim of the boosters is to maximize protection the vaccines offer and prolong their durability, Dr. Citronberg said. However, not all people need the booster. People who are younger, healthier and not at risk of severe disease do not have to get the booster.
The most important thing to prevent the spread of variants and breakthrough infections is to ensure that everyone get their primary series of the vaccine, whether that is the Pfizer, Moderna or Johnson & Johnson, Dr. Citronberg said.
"The vaccine is safe and effective and is our way out of the pandemic," Dr. Citronberg said. "The primary series of the COVID-19 vaccine, whether it's two shots of the Pfizer or Moderna or one shot of the Johnson & Johnson, protect against severe COVID-19 disease and death."
If you have questions about whether you qualify for a booster, ask your doctor or visit the Advocate Aurora COVID-19 Resource Center.
Related Posts
Comments
About the Author