This simple test can save your vision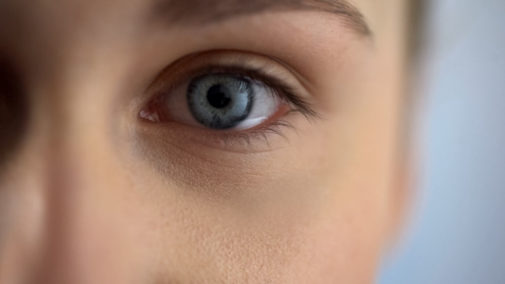 If you are a diabetic, your annual eye exam isn't just about a new pair of glasses. It's one of the best things you can do for your eye health.
Diabetics should have an annual diabetic retinal eye exam, which can detect eye diseases before symptoms appear. This retinal eye exam can help to prevent vision loss which is unfortunately very common in diabetics. Please don't wait until it's too late – talk to your doctor about your eye health.
A retinal eye exam is a simple, painless, preventive care test that can help protect your vision.  Identifying eye disease before symptoms develop is the key to preventing vision loss.  Early treatment of any abnormalities can help prevent damage from occurring and prevent the possibility of blindness in the future. Most people with diabetes need to get a retinal eye exam at least once a year.
Diabetes is a leading cause of blindness. People with diabetes can develop diabetic retinopathy, cataracts, glaucoma, diabetic macular edema, and retinal detachment. Diabetic retinopathy can develop in people with type 1, type 2, and gestational diabetes. It is estimated that almost half of Americans with diabetes have some stage of diabetic retinopathy. Screening for diabetic retinopathy is important because there are often no symptoms in early stages, but progression may be rapid, and the damage can become permanent. Blurred vision, floating spots, and blindness are later symptoms of diabetic retinopathy.
The good news is that eye exams are simple and painless. Hand-held non-dilated eye exam technology is available at many Advocate Aurora Health locations and often can be done right in your primary care doctor's office. This type of retinal exam only takes a few minutes and again, I want to emphasize this type of exam often does not require eye dilation.
Treatment for diabetic retinopathy may include medication, laser treatment, or surgery.  You can lower your risk of vision loss by keeping blood sugars under control and controlling high blood pressure and cholesterol.
Eye exam screening is simple, painless, and highly recommended to protect your vision.  Don't skip this simple health exam.
Dr. Rick Bone is Advocate Medical Group's Senior Medical Director for Population Health.
Related Posts
Comments
About the Author
Dr. Rick Bone is Advocate Medical Group's Senior Medical Director for Population Health.