Does vitamin D help with depression?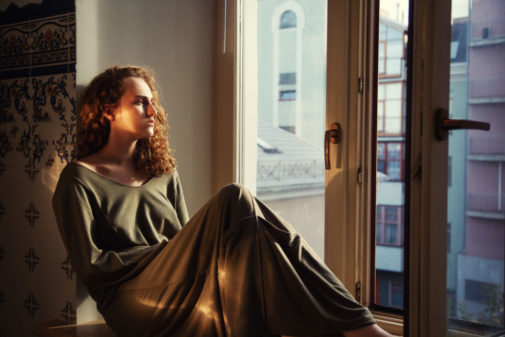 Vitamin D is known as the "sunshine vitamin" because you get it from  your skin and the sun.
Vitamin D is a fat-soluble vitamin that is found in few foods naturally, such as fortified milk, fortified cereal, salmon, mackerel, catfish, bluefish and sardines. Sunscreens, climates with a predominance of cloudy days and being indoors can lead to vitamin D deficiency. It is also known that vitamin D helps bones absorb calcium, which prevents osteopenia and osteoporosis as we age.
Past research has shown that vitamin D deficiencies were a contributor to depression in adults. A new study published in JAMA conducted with more than 18,000 adults ages 50 years and older found no evidence of that impact. The study showed there were no significant differences in depressive symptoms or mood scored between those who took vitamin D and those who took the placebo.
"Research has suggested there is a relationship between vitamin D and heightening the immune system, cardiovascular system and vulnerability to depression and anxiety," says Peg O'Donnell, a nurse practitioner with Advocate Medical Group in Chicago. "Although current research has not shown statistical significance in these areas, there continues to be focused research on relationships, especially with immunity to viruses such as the common cold and flu. This is even more important and crucial to track with our current pandemic and the surfacing of other novel viruses impacting global health."
Vitamin D, especially Vitamin D3 plays an important role in brain plasticity and the effect of the nervous system on the immune system. It is one of the most important immune system strengthening nutrients that can reduce the risk of colds and flu; currently recommended with COVID-19 positive patients along with vitamin C and zinc to boost the immune system.
About 62% of adults in the United States use some form of complementary medical treatments and over 41% have a vitamin D deficiency. Vitamin D3 is sold over the counter with the general rule that most adults should consume 600-800 IU daily. Older adults confined to the indoors may require a higher dosage.
Read more: 
Related Posts
Comments
About the Author
Amy Werdin, health enews contributor, is a provider public affairs coordinator with Advocate Aurora Health. She has been with the organization for 19 years, starting out in marketing for Advanced Healthcare, then Aurora Health Care and now in her current role. She enjoys reading, movies and watching her two daughters dance and her son swim.