Can a dog help reduce the chance of getting this condition?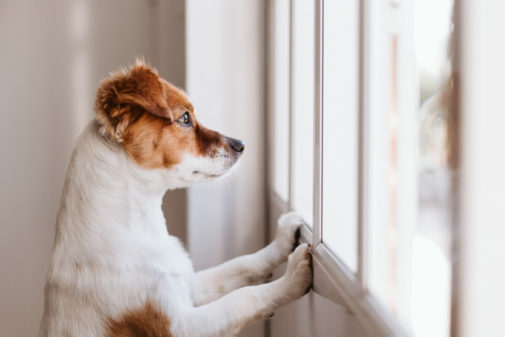 Having a dog as a child may help reduce the chance of schizophrenia later in life.
This is the finding of a study from Johns Hopkins Medicine with nearly 1,400 men and women age 18 to 25 with either schizophrenia, bipolar disorder or no past psychiatric disorders. All were asked if they had a pet dog or cat when they were a child.
Historically, science has connected serious psychiatric disorders with changes in the immune system caused by childhood environmental exposures. And since pets are often a part of many household environments and children have an up close and personal contact with them early on, the scientists in this study wanted to investigate a possible connection.
The researchers discovered that people with close contact with a pet dog before their 13th birthday were significantly less likely – as much as 24% – to be diagnosed with schizophrenia as an adult. The findings indicated the greatest effect was for those who had a dog at birth or before age 3.
"Research has shown the immediate and short-term mental health benefits of spending time with a pet, such as reducing anxiety, stress and depression," says Dr. Lisa Wochos, psychiatrist at Aurora Behavioral Health Center in Port Washington, WI. "And now this study suggests that dogs may have longer-term benefit on a person's mental health later in life."
How might this protective effect happen? Dr. Wochos says the researchers think it may be something in the canine microbiome that bolsters the person's immune system and protects them against or subdues a genetic predisposition to schizophrenia.
Interestingly, the study did not find a similar effect with cats. Results showed no link between being exposed to felines at an early age and either schizophrenia or bipolar disorder later in life.
Also, there was no significant link between contact with dogs and bipolar disorder in the study.
Researchers agree that more investigation is needed in this area to confirm these findings and further define the behavioral health effects of exposing children to pets.
Related Posts
Comments
About the Author
Mary Arens, health enews contributor, is a senior content specialist at Advocate Health Care and Aurora Health Care. She has 20+ years of experience in communications plus a degree in microbiology. Outside of work, Mary makes healthy happen with hiking, yoga, gardening and walks with her dog, Chester.