Are you skipping this important part of staying healthy?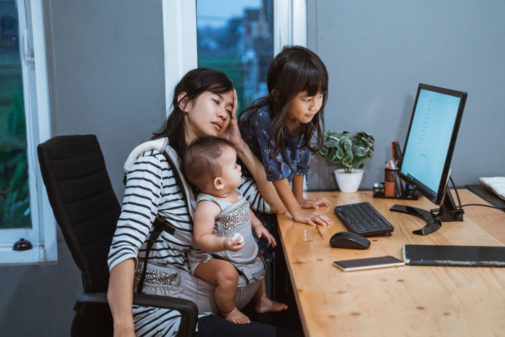 The days are getting shorter. Your kids are spending less time outside. Quarantine feels permanent at this point. When's the last time you checked in on your mental health?
According to the American Psychological Association, parents are reporting considerably higher levels of stress than their childless counterparts. That stress is largely attributed to concerns over:
Education
Basic needs
Access to health care services
Missing out on major milestones
This fact of elevated stress levels in parents may feel like a no brainer to you.
"As parents, we tend to put our children's needs ahead of our own," says Dr. Malcolm Vandrevala, a child and adolescent psychiatrist with Advocate Children's Hospital. "Parents want to do what's best for their children, and this often comes at the expense of personal care."
So what can you do, as we face another COVID-19 surge and enter a holiday season unlike anything we've experienced before?
"Take time to take care of yourself, now more than ever," says Dr. Vandrevala. "This may look a bit different in the midst of a pandemic, but the idea is still the same. It may be as simple as doing something you enjoy after the kids go to bed, or having your partner look after the kids while you spend a few hours by yourself. Even when stuck at home, we can find ways to integrate enjoyable and meaningful experiences into our daily lives."
Now is the perfect time to make an appointment with a primary care physician. Whether you live in Illinois or Wisconsin, it's easy to find a doctor near you. 
Related Posts
Comments
About the Author
Holly Brenza, health enews contributor, is the public affairs coordinator at Advocate Children's Hospital. She is a graduate of the University of Illinois at Chicago. In her free time, Holly enjoys reading, watching the White Sox and Blackhawks, playing with her dog, Bear and running her cats' Instagram account, @strangefurthings.