Putting off exercise? Don't wait too long.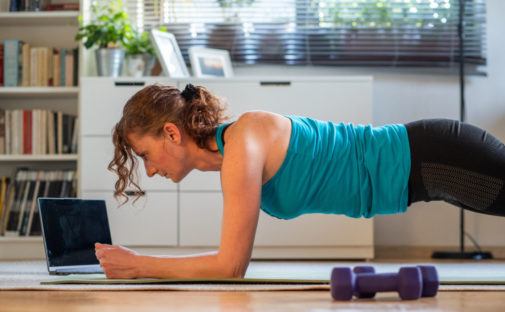 Does the long slog of the pandemic and the increasingly cold weather have you putting off exercise a little longer than usual?
You probably don't want to wait too long.
Even if you're generally in pretty good shape, it doesn't take long for your fitness level to drop if you become more sedentary. One study found that insulin sensitivity in older people can drop in just two weeks after you stop walking as much, and leg muscle mass can drop quickly, too.
Dr. Brian Cunningham, a physical therapist based at Advocate Lutheran General Hospital was set to work as the USA swimming team's lead physical therapist at the Olympics, says he's been seeing more people struggling with lack of mobility since people started staying home more during the pandemic.
"It can really affect people's mobility," Dr. Cunningham said. "And it doesn't take very long. It's so easy to get locked into the house and not doing anything."
It also doesn't take that much to get moving. Not everyone is going to be an Olympian, and that's OK. Last month, the World Health Organization released new guidelines that adults should get at least 150 minutes of moderate to vigorous aerobic exercise per week. That's 30 minutes per day, five days per week.
"Being physically active is critical for health and well-being – it can help to add years to life and life to years," WHO Director-General Tedros Adhanom Ghebreyesus said in a statement.
Dr. Cunningham says he likes to get his exercise in the morning.
"I'm one that exercises in the first part of the day because there's always excuses later in the day," he says.
He suggests fitness trackers can help with motivation, and that a standing desk can be helpful to keep you up and moving, especially if you're working at home.
And while it's getting colder, Dr. Cunningham says that weather doesn't have to be a hindrance.
"There's no bad weather, there's just bad clothing," he says. "It's just about getting out and being outside."
Related Posts
Comments
About the Author
Mike Riopell, health enews contributor, is a media relations coordinator with Advocate Aurora Health. He previously worked as a reporter and editor covering politics and government for the Chicago Tribune, Daily Herald and Bloomington Pantagraph, among others. He enjoys bicycles, home repair, flannel shirts and being outside.