Consuming more of this may help lower your blood pressure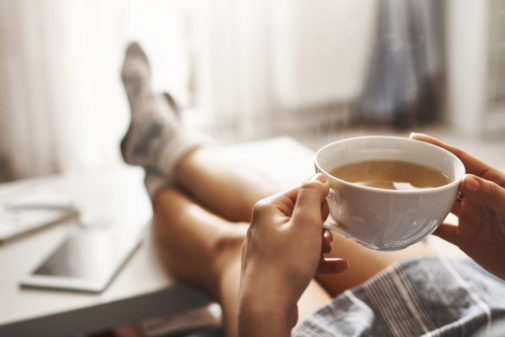 You've maybe heard of flavonoids but what about flavanols?
Flavonoids are naturally occurring compounds found in many fruits and vegetables. They've been shown to be rich in antioxidant activity and may help decrease your risk of some chronic health conditions.
Within flavonoids, there is a distinct subgroup called flavanols. They're known for their possible antioxidant effect on cardiovascular disease specifically. Flavanols are found in high concentrations in tea, berries, apples, grapes, red wine and cocoa, as well as peaches, tomatoes, onions, kale, broccoli and lettuce.
A study is adding more evidence that flavanols may have a beneficial effect on your heart health.
Researchers studied the diets of more than 25,000 people and compared it with their blood pressure, a risk factor for heart disease. They used a novel method – a biomarker in their urine – to more precisely measure the amount of flavanols they ate.
Dr. Edmund Fernandez, a family medicine physician based at Aurora Health Center in Slinger, Wis., explains that in many studies, participants typically keep a food diary of what they eat, which may not be the most accurate because under-reporting of some foods often happens. Plus, different types of the same food, such as tea, can vary considerably in the amount of flavanols they contain. This study was different, using a more reliable way to measure flavanol intake.
People in the study consuming foods with the highest quantities of flavanols appeared to have lower systolic blood pressure compared to those consuming the lowest. After analyzing the results, the scientists reported that high flavanol intake was associated with a significantly lower systolic blood pressure in both men and women.
The study authors also concluded the results were comparable to those that may be seen in people adhering to a Mediterranean diet or moderately reducing their salt intake.
"These findings help to further show the importance of your diet, and how eating healthier can benefit your heart health," says Dr. Fernandez. "And it's never too late to start putting more fruits and vegetables into your daily meals."
Find nutritious recipes using fresh, flavorful ingredients on our recipes page.
Read more:
Related Posts
Comments
About the Author
Mary Arens, health enews contributor, is a senior content specialist at Advocate Aurora Health in Milwaukee. She has 20+ years of experience in communications plus a degree in microbiology. Outside of work, Mary makes healthy happen with hiking, yoga, gardening and walks with her dog, Chester.