What does a stroke feel like?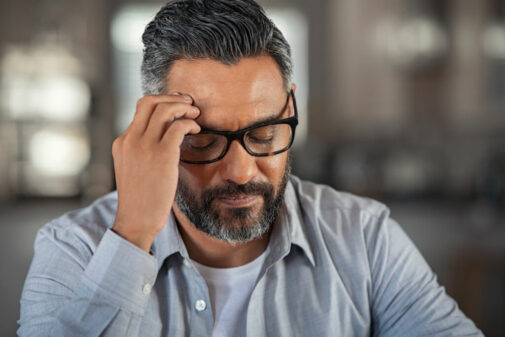 Stroke is the fifth top cause of death and a leading cause of disability in the United States according to the American Stroke Association.
Strokes occur when a blood vessel that carries oxygen and nutrients to the brain is blocked by a clot or ruptures. But a stroke's symptoms aren't associated with pain, which may cause you to disregard the symptoms as something serious. A characteristic that all stroke symptoms have is that they begin suddenly and are severe.
"Timely recognition of a stoke is important to allow for possible interventions," said Megan Heppe, a nurse practitioner at Aurora St. Luke's Medical Center. "Early detection and quickly getting to the hospital is important. We have a saying that 'time is brain,' which means human nervous tissue is rapidly lost as stroke progresses."
Medical News Today lists the following as classic symptoms of stroke:
Problems talking or understanding others
Numbness or drooping on one side of the face
Numbness or weakness on one side of the body
Trouble walking or balancing
Vision problems
A sharp or severe headache
Dizziness
Trouble swallowing
The National Stroke Association also has an easy strategy to assess if someone is experiencing a stroke:
FACE – As the person to smile. Does one side of their face droop?
ARMS – Ask the person to raise both arms. Does one arm drift downward.
SPEECH – Ask the person to repeat a simple phrase. Is their speech slurred or strange?
TIME – If you observe any of these symptoms, it's time to call 911 or your local emergency services immediately.
If you think you, or someone you know is having a stroke, act FAST.
Related Posts
Comments
About the Author
Amy Werdin, health enews contributor, is a provider public affairs coordinator with Advocate Aurora Health. She has been with the organization for 19 years, starting out in marketing for Advanced Healthcare, then Aurora Health Care and now in her current role. She enjoys reading, movies and watching her two daughters dance and her son swim.