"This is a wonderful example of how diversity in our work force truly benefits all of us."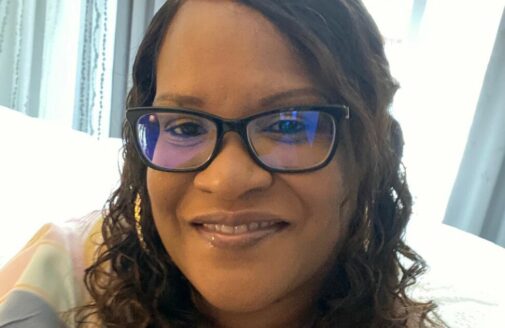 Black History Month is a time to continue honoring the history and contributions of the Black community. For Sharon Henry, doctor of nursing practice and executive director of Home Health Access at Advocate Health Care and Aurora Health Care, this commemorative month is also a good time to reflect on the importance of diversity in health care.
A diverse team of health care professionals brings different perspectives that can impact and enhance a person's care, she said. Varied views help identify what works best in treating patients, contributing to effective problem-solving.
This applies to the unique challenges and opportunities seen in home health care as well.
"We care for people in their homes, a place that is familiar and comfortable and where our patients want to feel safe," Henry says.  "It's also the place where our home health teams need to be sensitive to cultural, ethnic and religious differences. Our patients' traditions and perspectives are important for us to understand to provide the best possible care.  For example, an African American patient may have dietary preferences that are important to know when our nurses are advising them on managing a chronic condition or in discussing the medications they're taking."
Henry says her team routinely share insights into cultural differences that help others provide sensitive and responsive care.
Melinda Okanu, RN, a home health nurse who works in south suburban Illinois,  values the diversity of her team.
"As an African American nurse and immigrant from Nigeria, cultural insights from my colleagues have helped me very much," she says. "Even a small thing, like explaining a common American expression, can be helpful."
A diverse workforce within the team has been especially important during the COVID-19 pandemic.
"Our Black nurses have been ambassadors for the importance of vaccination," Okanu said. "There is reluctance among some in our Black communities to take the vaccine because of historic mistrust.  Our nurses, and all our team members of color, through their example have helped us.  This is a wonderful example of how diversity in our work force truly benefits all of us."
Related Posts
Comments
About the Author