'You're the surgeon?' A Black doctor shares her experiences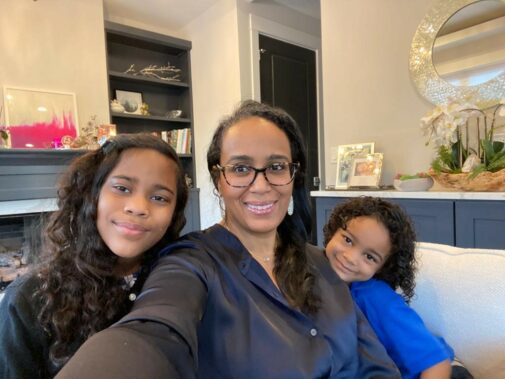 Dr. Burnetta Herron, a general surgeon at Advocate Trinity Hospital, grew up in the Chicago area and has been practicing medicine for 18 years. She's a surgeon, a specialty where only 2% of its members in the United States are African American women. Dr. Herron gives her perspective on her work, health inequalities and Black History Month. The interview has been edited for length and clarity.
What makes you passionate about coming to work each day?  
My mother was a high school chemistry teacher, who instilled in me a love for science and a curiosity about nature, and the field of general surgery is fascinating and all-encompassing. I love interacting with my patients and making a connection with them by offering kindness, compassion, hope, understanding and patience. A lot of my patients have trauma, and a helplessness and hopelessness when it comes to their health and life situations. It is my job to not only offer them sound medical advice and the surgery they need, but to assure them they can ask questions and ask for help, whether it be their physical body, their emotional wellbeing, mental health or heart-to-heart.  
Tell us about the work you're doing towards closing the gap between health inequities in your community. 
Information is power for people and it's important to me that my patients have an excellent sense of understanding about their health issues. It's an important part of my role as a surgeon to not only operate with diligence, safety and skill, but to listen to my patients with compassion and patience, and to provide reassurance and peace of mind to them and their families. I use illustrations, photographs, provide reading material about the diagnosis and surgical options, and make sure they know they can get a second opinion and are aware of all their treatment options, which is not always surgery. 
What has been your experience as a Black woman surgeon? 
"You're the surgeon?" is an often-heard statement. I've had to face wide-eyed expressions of new patients expecting care from an older, white male surgeon, perplexed when I walk in the room. However, soon into our visit, I usually have their confidence as their surgeon who has their best interest at heart, the expertise to help and who will provide excellent care. Sometimes it's been hard going into the emergency room and spending lots of time with a patient to then be asked "When is the surgeon going to get here?" But I've had patients of color say they are proud of me and have offered support in letting me know they understood what it took to be where I am today. Some will pick up their phones and start dialing, excited to have me talk to their daughters and granddaughters who are interested in joining the medical field. My patient's affirmation and kindness remind me that I can be an inspiration to young women who desire to be surgeons someday. 
What are some of the health challenges that prevent people of color in getting care and what can the health community do to help? 
Word of mouth is powerful. But not all word of mouth is positive, uplifting or true. Stories about what has happened to past family members or superstitions, passed around in our communities can have inaccurate information which is harmful. Often these words can stoke fear and cause distrust and avoidance to get the care people need. To counter this, we need to tell the real success stories that show the importance of preventative care such as mammograms, pap smears, colonoscopies and annual physician exams. I make sure to address these misinformed stories and encourage my patients to not put off their care. 
How are you and your family celebrating Black History Month?  
I've always felt a sense of pride that Black History Month is recognized and celebrated. It's been nice to see it evolve into a stronger, more widely-appreciated and visible celebrated event and to see a growing awareness about the importance of people of color among a wide range of people. I find it heartwarming and satisfying to see the familiar faces of many historically important African Americans, who I grew up hearing and learning about, spoken with less of a hush or murmur, but with renewed vigor and pride.  
I have a 6- and 9-year-old and they have a lot of questions about their history, the past and what they observe in the present. We have a lot of talks. It is not easy to address all that they see, feel, experience, hope for, worry about, especially growing up as people of color.  
My mother grew up during the Civil Rights Era in Little Rock, Arkansas, and is an amazing example of the resilience, strength and good that has come from such tough times. It's phenomenal how far she has come and how much she has sacrificed and given to us. She's offered compassion and understanding to others in her role as a teacher for over 30 years, and as the deeply loved and appreciated matriarch of our family.  
To understand the past is what is needed to embrace and tackle the present and future problems. Though this month focuses on our community, it also signifies to me what should be available for all people: fairness, respect and humanity. It truly takes a village. We all deserve a voice, we all deserve to be seen, we all should be heard, we all deserve to be valued. It's a lofty goal, which can be reached. Just look how far we have come. 
Related Posts
Comments
About the Author
Jennifer Benson, health enews contributor, is coordinator of public affairs for Advocate Health Care and Aurora Health Care. She has 10+ years of community development and communication experience for non-profits and has a BA in Architecture from Judson University in Elgin, IL. Outside of work, you can find her planning the next adventure near water or rocks, re-organizing spaces, working on her Master's in Public Health, caring for her senior citizen cat, keeping to healthy moving and eating disciplines and growing green things wherever she can find room.