If you have sleep apnea, this new treatment could help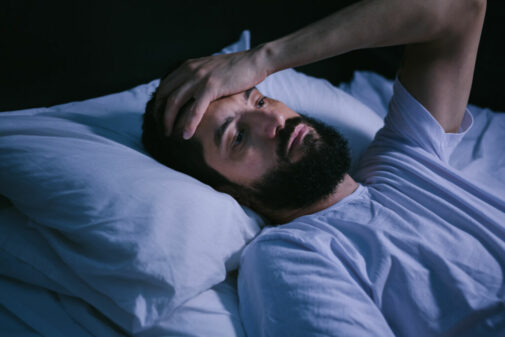 Sleep apnea is a medical condition in which breathing repeatedly stops and starts while asleep. Untreated, the condition has been associated with all sorts of long-term health effects, including hypertension, cardiovascular issues and more. Yet for some patients, the most common treatment — where a breathing mask is worn while asleep — can be both uncomfortable and ineffective.
The mask, which uses pressurized air to help keep the breathing passages open, can make it hard for some patients to get comfortable and cause other side effects. For people diagnosed with sleep apnea who have tried the CPAP breathing machine or other treatments unsuccessfully, a new surgical device may be able to provide relief.
Laurie Buchholz of Bay View used a CPAP machine for years. She had trouble finding a mask that fit well, she had stomach aches from all the air she swallowed while asleep, and even had gingivitis from the mask drying out her mouth. She was ready to give up on treatment entirely.
Then she connected with Dr. David Hyman who recommended the Inspire device. The device, which uses a small, surgically implanted battery and wire to stimulate the tongue muscles during sleep, was a gamechanger, she said.
"For patients who qualify, it's a surgery two to four hours long with two four-centimeter incisions, one in the upper chest for the sensing electrode and battery and one below the jaw," said Dr. Hyman, otolaryngologist at Aurora's Multidisciplinary Sleep Clinic in Greenfield, WI. "Patients often go home that same day."
The surgery was smooth for Buchholz. She had very little pain after her operation at Aurora St. Luke's Medical Center. The change in her day-to-day life was dramatic, she said.
"I am just so happy to not be falling asleep every time I sit down," said Buchholz, who is 62 years old. "It's made a huge difference in my life. I have more energy. I lost 11 pounds."
Now is the perfect time to make an appointment with a primary care physician. Whether you live in Illinois or Wisconsin, it's easy to find a doctor near you. 
Related Posts
Comments
About the Author
Ben Hoekstra is a public affairs coordinator with Advocate Health Care and Aurora Health Care. He previously worked in marketing and PR for various Milwaukee nonprofits and received his master's degree in Corporate Communications from Marquette University. He enjoys the outdoors, cooking, and all things Milwaukee.