Noticing these changes at home?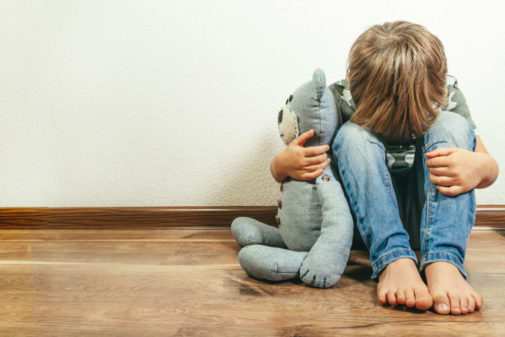 It's no secret that the pandemic has been particularly difficult on children and, with each month, the challenges are stacking up. A Harris Poll revealed that parents see troubling changes in their children. Parents reported that their children are exhibiting an increase in symptoms of depression and anxiety, such as sadness, worry, irritability and difficulty with sleep.
"Struggling with the pandemic" has become a common reason for seeking mental health support, and the demand is high for services right now at Advocate Children's Hospital and in our community. We are finding that many children who struggled with mental health problems pre-pandemic are experiencing an increase in symptoms, while others are experiencing emotional or behavioral problems for the first time. Reports suggest this is true around the globe.
Some of this is likely due to the loss of the physical school community. Schools play a vital role in mental health intervention and oversight. This exists in the form of direct services and is also an outcome of the invaluable connections that students make with teachers, coaches and other school staff. Schools are commonly the first line of defense, often reporting concerns before we are even aware of them at home. While teachers, counselors and social workers are doing their best to reach out virtually, the reality is that without in-person schooling, students—and parents— have lost a vital monitoring and support system.
Yet, we know that some of these problems cannot be immediately solved. We must, therefore, put our energy into the seemingly small (but actually big) things: stress management, creative problem solving, good sleep, a healthy diet, exercise, routine and fresh air. We must talk with and, more importantly, listen to our children. Ask them questions. Validate their feelings. Help them to generate workable alternatives to problems.
Parents should also continue to reach out for mental health support for their children (and themselves.) Yes, the present demand can make it more difficult to find timely help, and this is nothing short of devastating when you're in need. However, this problem is at least somewhat offset by the proliferation of virtual therapy, which has increased access to providers. I encourage parents who are concerned about their children to reach out. Reach out to the pediatrician, to the school and to mental health providers. Get on waiting lists. Continue to check in. Be persistent. Also continue to use your friends, family and community for support. Talk to each other. Support one another.
Finally, we must also remember that this will end, and we will put the pieces back together—however difficult that task may seem.
Dr. Gabrielle Roberts is a clinical psychologist at Advocate Children's Hospital in Oak Lawn, Ill.
Related Posts
Comments
About the Author
Dr. Gabrielle Roberts is a clinical psychologist at Advocate Children's Hospital in Oak Lawn, Ill.