What do you do when your heart problems are complicated?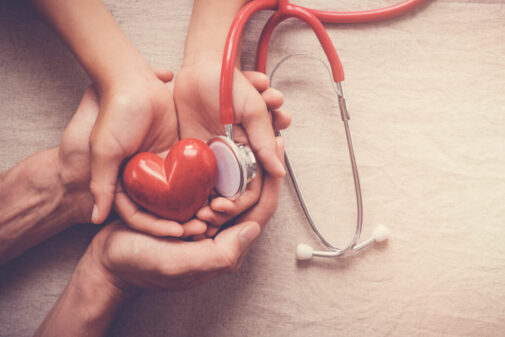 Some heart issues seem to come out of nowhere. Bill Marris was a power lifter, athlete, and sailor in the Naval Reserve. Even among other sailors and marines at the base, Marris had the second highest fitness score and regularly bench pressed 400 pounds. Then at 35, he had his first heart attack.
It wasn't the last time he had a heart event. For over twenty years, he had ventricular tachycardia, or VT, which is when the lower chamber of the heart experiences a fast, abnormal rhythm. Marris had a defibrillator that would shock his heart whenever he experienced the rhythm, an uncomfortable if necessary experience he endured for decades. He suffered several heart attacks during that time, even spending one Christmas Day in the ICU after a particularly serious event.
"It felt like an elephant was sitting on my chest at three in the morning," said Marris.
His doctor grew increasingly concerned. The heart rhythm Marris was experiencing was very dangerous and could be fatal if his defibrillator failed. When a particularly bad episode occurred while Marris was visiting Arizona, he sought medical help but the procedure there didn't solve his issue.
Marris returned to Aurora St. Luke's Medical Center, where Dr. Jasbir Sra and the team of cardiac specialists went to work. His case was complex, with hard-to-find electrical issues somewhere in the lower chamber of his heart.
"He came to see me for a second opinion," said Dr. Sra, cardiac electrophysiologist. "We were able to find the areas that were causing electrical short circuiting. It was tough, but we were able to find those spots. We did a procedure called ablation, where we deliver focused heat to destroy those bad circuits."
Now 69, Marris no longer experiences the abnormal heart rhythm that had plagued him for over 20 years.
"When you have that bad rhythm and a defibrillator, it shocks you and that can be terrifying. There's also the chance the shock may not work and you could die from that," said Dr. Sra. "Before his surgery, Bill was suffering the psychological impact of unexpected shocks and at risk of losing his life. Now, his life has changed completely. He's lived a productive life and gotten to travel."
For patients like Marris, having a team of doctors with different specialties and years of experience can make a big difference. His heart issues were complex, but the specialized team at Aurora St. Luke's was able to help solve his problem and increase his quality of life.
"You have to have the best physicians," said Marris. "When things are complicated like mine, you need the A-team. I had the A-team."
Now is the perfect time to make an appointment with a primary care physician. Whether you live in Illinois or Wisconsin, it's easy to find a doctor near you. 
Related Posts
Comments
About the Author
Ben Hoekstra is a public affairs coordinator with Advocate Health Care and Aurora Health Care. He previously worked in marketing and PR for various Milwaukee nonprofits and received his master's degree in Corporate Communications from Marquette University. He enjoys the outdoors, cooking, and all things Milwaukee.