What you can learn from Bob Saget's head injury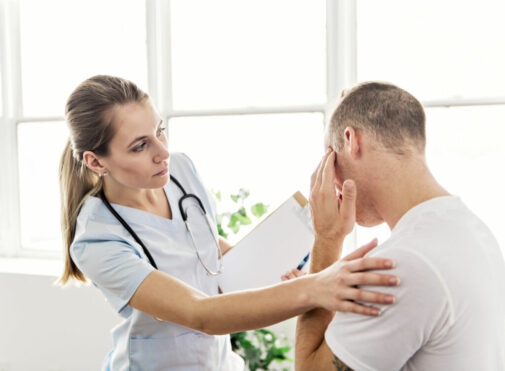 The details of comedian and Full House star Bob Saget's tragic death from a head injury continue to come into the light, but the situation can be an important reminder about your own health.
It's important to never ignore a head injury. You might think it's just a bump. No big deal. But with any head injury, it's important to find out for sure.
"A doctor can help you understand if a head injury is something that will heal up on its own or whether additional treatment is needed," said Dr. Demetrius Lopes, co-director of the stroke program at Advocate Aurora Health. "This is not an injury to let linger and see if it just gets better. The consequences of waiting can be serious."
Saget's injury, according to media reports of his autopsy, was serious. The blow to his head might have left him unconscious and unable to seek help.
If you experience head trauma, it is crucial to be evaluated immediately, especially if you experience loss of consciousness – even briefly.
"The worst thing to do is to sleep on it" Dr. Lopes said. "And if you do need treatment, the sooner you seek it, the better the outcome."
Dr. Lopes said that he's seen recent head injuries when people have fallen on ice. The best way to deal with head trauma is to avoid it in the first place, and Dr. Lopes and offered three important tips:
Be aware of your surroundings. People bump their heads on cabinets and car doors, slip on ice, trip on stairs, etc.
Wear appropriate shoes for your situation. Grippy shoes in the winter especially can be helpful.
When you ride a bicycle, skateboard or scooter and play contact sports, wear a helmet.
Now is the perfect time to make an appointment with a primary care physician. Whether you live in Illinois or Wisconsin, it's easy to find a doctor near you. 
Related Posts
Comments
About the Author
Mike Riopell, health enews contributor, is a media relations coordinator with Advocate Aurora Health. He previously worked as a reporter and editor covering politics and government for the Chicago Tribune, Daily Herald and Bloomington Pantagraph, among others. He enjoys bicycles, home repair, flannel shirts and being outside.