These are the tests to expect when you go to the doctor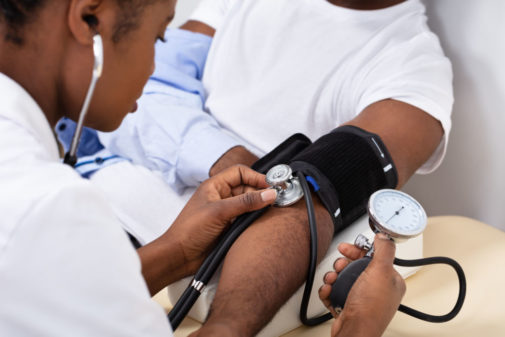 Everyone should have an annual physical for overall health, but what exactly are physicians looking for and what tests can you expect?
While in some ways that can depend on the patient, there are certain tests that are standard during a yearly checkup, says Dr. Amy Arialis, a family medicine physician at Advocate Good Samaritan Hospital in Downers Grove, IL.
And it's important not to skip those annual visits with a primary care physician, Dr. Arialis says.
"Often times, if we can identify something in its early stage, or if someone is at risk for something, we can help mitigate it," she says.
Here are the top tests to expect each year, according to Dr. Arialis:
Blood pressure: Most people only get a blood pressure reading when they visit a doctor.
Weight: Even if jumping on the scale isn't anyone's favorite thing, doctors need to know if it's creeping up, or down.
Medical history: If a patient has a family history of a disease or condition, doctors will know what to screen for and patients will know more about their risks. For example, prediabetes doesn't have symptoms and can soon turn into diabetes. Knowing family history can determine appropriate precautions and screenings.
Blood tests: Doctors will order a series of standard blood tests to look for abnormalities, but also to determine a patient's baseline. That can include labs that show thyroid, kidney and liver function, along with a complete blood count.
Mental health: More providers are now screening for depression. Sometimes patients won't volunteer information related to their mood unless they're directly asked.
Immunization :Doctors will recommend a flu shot, especially during this time of year.
Arialis said doctors could also include other tests or screenings, depending on a patient's age, gender or other factors. That can include recommending a mammogram, offering an STI screening or other tests. Many also take the opportunity to remind patients to seek out dental and vision screenings, she said.
Are you trying to find a doctor? Look here if you live in Illinois. Look here if you live in Wisconsin.
Read more:
Related Posts
Comments
About the Author
Kate Thayer, health enews contributor, is a public affairs coordinator with Advocate Health Care. She spent nearly two decades as a journalist, most recently as a reporter at the Chicago Tribune. Throughout her career, Kate has written about public health, politics, government, education and legal issues, along with human interest stories. She enjoys running, podcasts and her twin daughters.