Why more sleep might help your weight loss goals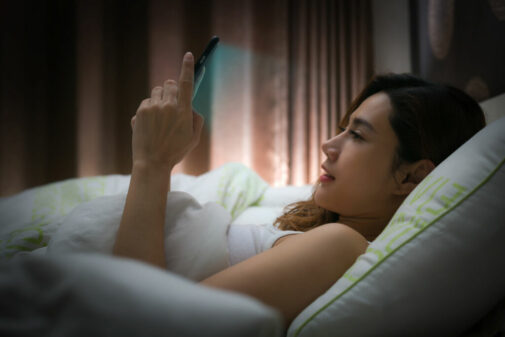 Your weight loss pursuits might seem like an difficult grind of exercising more and carefully watching what you eat.
But a new study suggests that a little more sleep can help, too.
A study published this month In JAMA Internal Medicine found that a group of overweight adults who slept 8.5 hours per night – more than two more hours per night than they usually did – consumed about 270 fewer calories during the day than a group that slept less.
"The findings suggest that improving and maintaining adequate sleep duration could reduce weight and be a viable intervention for obesity prevention and weight loss programs," the study authors suggested.
This study, though, isn't exactly the first one to document that sleep is good for you.
"Getting a proper night's sleep is essential for your overall health," said Dr. Yelena Tumashova, Sleep medical director at Advocate Aurora Health. "Good sleep each night helps your body recover and sets you on a path to have the day you want to have."
Getting enough sleep each night could be as simple as prioritizing it – turning off Netflix a little earlier and turning in. Everyone is different, but 7-9 hours per night makes sense for many adults.
But if you're having trouble sleeping, you can try cutting screen time before bed, establishing a regular bedtime routine, limit caffeine and alcohol, or take a warm shower before bed. Exercising every day helps, too.
"You don't have to struggle with bad sleep alone," Dr. Tumashova said. "You can ask for help, just like you would for any other health issue you're having."
If your sleep troubles are more persistent, you should call your doctor and find out what other steps you might be able to take. Sleep apnea, for example, is a common disorder that affects millions of Americans and is linked to serious issues like heart attack and stroke. Your doctor can help you learn what treatments might be right for you.
Learn more about your risk for sleep apnea by taking a free online quiz.
Related Posts
Comments
About the Author
Mike Riopell, health enews contributor, is a media relations coordinator with Advocate Health Care and Aurora Health Care. He previously worked as a reporter and editor covering politics and government for the Chicago Tribune, Daily Herald and Bloomington Pantagraph, among others. He enjoys bicycles, home repair, flannel shirts and being outside.