Looking to lose weight? Consider this.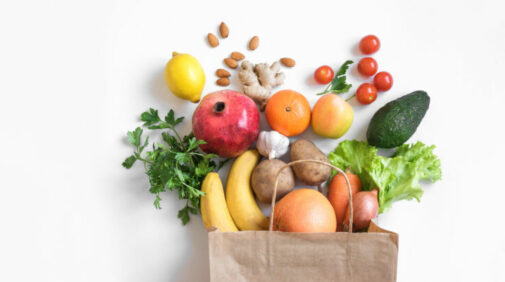 Achieving and maintaining a healthy weight is a challenge for many people across the country. In fact, according to the CDC, about 3 in 4 adults ages 20 and over are either overweight or obese.
If you're struggling with weight loss, it's easy to be overwhelmed by the vast number of diets and weight loss programs vying for your attention. There's no single right answer when it comes to finding a solution. But, for Bob Traub, the answer is Health Management Resources (HMR).
HMR is a clinic-based weight management program that uses meal replacements paired with lifestyle coaching to help patients achieve their health goals.
"My wife and I signed up for HMR at Advocate Sherman Hospital on March 23, 2022, after my sister recommended the program," shares Traub. "Deciding to do it with another person is a big plus, your commitment to change is double."
The pair is currently enrolled in the first phase of the HMR program which limits the decisions you need to make and uses a variety of meal replacement options combined with weekly classes. Traub says he never feels like he must go hungry or like he is sacrificing. If a participant is hungry, the program encourages them to eat more food on the plan to stay full and content – no counting calories required.
Traub, who says he has been overweight for over 30 years, has tried many other popular weight management programs. "The biggest difference for me is the way HMR educates. I'm learning things I've never learned before."
Advocate Sherman Hospital HMR program nurse, Meg Pfister, works closely with patients to help them achieve their goals and ensure their weight loss is managed in a safe way.
"I think the one-on-one personal aspect is what sets us apart; we know our patients really well and can answer their questions or guide them to the right provider," explains Pfister.
About three months into the program, Traub is down 36 pounds from his starting weight and he's continuing with phase one until he reaches his total weight loss goal. Then, Traub will transition to phase two of HMR which involves shifting from meal replacements to cooking his own meals to solidify the healthy behaviors learned throughout the program.
The program encourages people to make sustainable changes in their lifestyles to support weight loss. For Traub, that meant increasing his physical activity.
"When I started out walking my goal was 2,000 steps, now, I'm over 12,000 steps!" exclaims Traub.
Another aspect of the program that Traub appreciates is the community connection. Traub attends the weekly classes and enjoys swapping recipes with fellow participants.
"Bob went into HMR with a fantastic attitude, and he has maintained it the entire time," says Pfister. "Anytime Bob experiences a challenge, he takes it in stride. He just doesn't give up."
When asked what he would tell a friend considering a medically supervised weight loss program like HMR, Traub says, "Make sure you're committed and stay committed, that's the hardest part."
Are you trying to watch your weight? Take a free online quiz to learn more about your healthy weight range here. 
Related Posts
Comments
About the Author
Elizabeth Blasko is a public affairs coordinator with Advocate Health Care and Aurora Health Care. She studied public relations and nonprofit leadership at Western Michigan University. Elizabeth previously worked at Bernie's Book Bank, a nonprofit dedicated to increasing book ownership among underserved children.