More young adults are being diagnosed with colon cancer than ever, experts say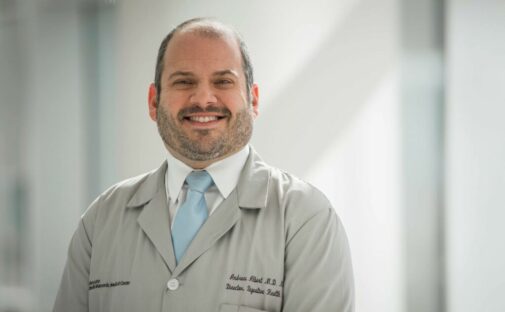 If you haven't considered your colon health recently, now may be the time to give it more thought.
Colorectal cancer diagnoses for people under the age of 50 is rapidly rising, according to the National Cancer Institute, and Advocate Illinois Masonic Medical Center's Medical Director of Digestive Health Dr. Andrew Albert stresses the importance of people under the age of 50 being proactive with their health.
Colorectal cancer is the second leading cause of cancer death in the United States for men and the third for women. Just last year the US Preventive Services Task Force lowered the recommended age for colorectal cancer screening to 45 years old – down from 50.  Dr. Albert says that a significant increase in the incidence of colorectal cancer cases among younger people was a key factor in the change.
"When looking for signs for colon cancer there isn't always one, which is why it is so important to take preventive measures," said Dr. Albert. "Diet has long been tied to increased risk of colorectal cancer, so increased awareness of foods that help is key in limiting risk."
There is growing evidence linking an unhealthy diet, one high in processed meat and fat and low in fruits and vegetables, to early-onset colorectal cancer.
People of all ages can help reduce their chance of getting colon cancer by eating a healthy diet and getting their regular colonoscopy screening when it is time.
While Dr. Albert encourages young people to take charge of their gut health, he reiterates that it is important for everyone to focus on colon cancer prevention. The American Cancer Society estimated the number of colorectal cancer cases in the United States for 2022 predicting a total of 106,180 new cases of colon cancer and 44,850 new cases of rectal cancer.
It's never too early to take colon cancer prevention into your own hands, Dr. Albert said.
Want to learn more about your risk for colorectal cancer? Take a free online quiz here.
Related Posts
Comments
About the Author