Unusual ways heart troubles can show up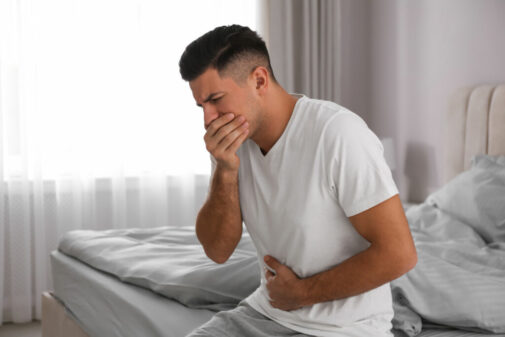 When you picture someone having a heart attack, you may envision someone bending over, clutching their chest near their heart and trying to catch their breath. But a heart attack may not be your first guess when you hear someone complaining of pain or discomfort in their arms, back, neck, stomach or jaw.
"The most common symptom of a heart attack in men and women is sudden pain in the chest, called angina," says Dr. Scott Weslow, interventional cardiologist at Aurora BayCare Medical Center. "This can be accompanied by severe shortness of breath."
While chest pain and shortness of breath are the most common signs of a heart attack, Dr. Weslow says there are other signs that may seem unusual.
"Other symptoms of a heart attack could also differ slightly between genders," Dr. Weslow adds. "Radiating pain in either or both arms and sudden sweating can be signs of trouble in men and women alike. Sharp pains that might come and go around the back or jaw, or chest discomfort that feels like gas or indigestion accompanied by nausea or even vomiting can also be signs of heart attack in both men and women."
Dr. Weslow says the difference is that women are more likely than men to have no chest pain with their heart attack. According to the American Heart Association, heart disease is the number one killer of American women. That's why it features a wide range of information and resources on their Go Red for Women website.
A heart scan or a calcium score can help you get a sense of your risk for coronary disease and help in preventing a heart attack Dr. Weslow said. A scan typically takes 15 minutes  and within 48 hours, you'll know if you're at risk. To avoid cardiovascular disease, maintain a healthy diet, exercise regularly and keep up with your scheduled visits.
If you or someone you see shows these less obvious signs of a heart attack, immediately call 9-1-1 to get life-saving help on the way. Even minutes can make the difference, he said.
Want to schedule a heart scan or calcium score? Our $49 heart scan is a good place to start.  
Related Posts
Comments
About the Author
Cearron Bagenda, health enews contributor, is a Public Affairs Coordinator with Advocate Aurora Health. She previously worked as a TV news reporter and fill-in anchor covering medical, political, feature and breaking news stories at CBS 58 in Milwaukee, WBAY-TV ABC in Green Bay and NBC Nebraska- Scottsbluff. Cearron enjoys spending time outside with her three dogs, biking, traveling and interior decorating.