The benefits of physical activity – before and after surgery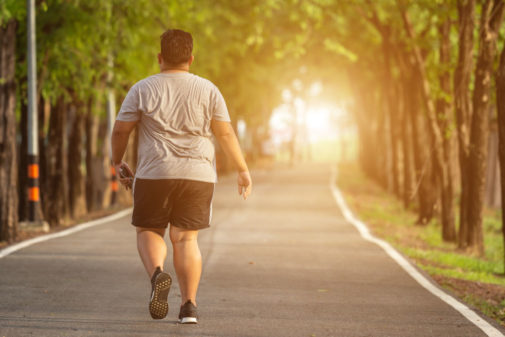 Physical activity is an important part of maintaining weight and for an overall healthy lifestyle, with clear benefits for anyone but especially those planning or recovering from a weight loss surgery.
Physical activity is not just defined as working out at the gym and lifting weights or other strenuous exercise. The idea is just to get your body moving, said Dr. Jeffrey Rosen, a bariatric surgeon at Advocate Good Samaritan Hospital.  This can include incorporating more simple things into a daily routine, like walking, cleaning or even gardening.
Studies show there are multiple health benefits to being physically active besides weight loss, whether it's maintaining weight after a bariatric procedure or attempting to lose weight ahead of it. Exercise also can aid in controlling blood sugar and blood pressure, enhancing mobility, uplifting mood and improving sleep, Rosen said. Exercise also decreases the risk for heart disease and cancer.
Additionally, "many postoperative complications are reduced in patients who are involved in a regular aerobic exercise program before surgery" said Dr. Rosen. Dr. Rosen recommends his patients follow an exercise program before and after surgery to ensure the procedure's success and for a faster recovery time.
"Being physically active also gives the body strength which can lead to a speedy recovery time," he said.  "The body responds much better to physical activity than not moving at all."
After surgery it is also vital a patient gets moving, Rosen said, whether it's walking or some slight activity just to get the body moving and promote healing.
"This also sets the patient up for an overall healthy lifestyle with plenty of exercise," he said.
Are you trying to find a doctor? Look here if you live in Illinois. Look here if you live in Wisconsin.
Related Posts
Comments
About the Author
Urwah Mirza, health enews contributor, is a public affairs intern at Advocate Health Care. She is a senior at Loyola University studying Healthcare Administration. Throughout her undergrad experiences she has volunteered at multiple healthcare centers working with patients as well as healthcare workers and students creating activities and strategies for the community. She enjoys spending her time creating new coffee drinks and exploring new parts of the city.