How to talk to your children about the crisis in Ukraine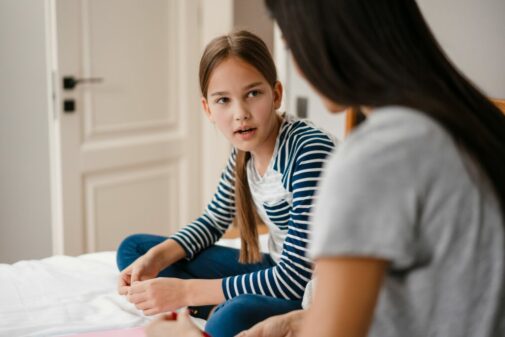 Russia's ongoing attack on Ukraine has sparked fear and anxiety for many and children are no exception. A parent's first instinct might be to shield their children from the tragic events unfolding overseas. However, it's likely they've already seen photos and videos of the conflict and it may be best to talk to them about it instead.
"For younger kids, if they're not asking about it or they don't seem to be affected by it, it's ok not to bring it up to them," said Dr. Munther Barakat, director of behavioral health therapy for Advocate Aurora Health. "But middle school kids and high school kids do have access to social media. They are going to see some images there. It's ok to gauge what they know already, what they are feeling about it. It will help us anchor our conversations with them."
If children of any age do bring up the conflict, parents should focus on the helpers, those making a difference by doing things such as hosting donation drives or supporting refugees, and what the local and international communities are doing to provide support and help resolve the conflict.
"More than likely, the younger kids are worried about their safety," Barakat said. "The older kids are trying to collect information. They're kind of developing those critical thinking skills, the abilities to differentiate between what's real, what's not real."
To help their kids feel safe, parents should let them know there are protections and precautions in place to help avoid situations like the one happening in Ukraine from happening in the United States. But they don't need to go too in depth. A few words of comfort can go a long way.
"When kids are worried, what they are looking for is their parents to reassure them and it really doesn't take much," Barakat said. "You want to be compassionate, hear what their fears are and tailor your conversation towards that."
Now is the perfect time to make an appointment with a primary care physician. Whether you live in Illinois or Wisconsin, it's easy to find a doctor near you. 
Related Posts
Comments
About the Author
Katie Dahlstrom, health enews contributor, is a public affairs coordinator with Advocate Health Care and Aurora Health Care. A storyteller at her core, she is a former newspaper reporter and spent nearly five years working as a public relations professional for Chicago's commuter rail agency, Metra. Outside of work, she enjoys birding, photography and spending time with her husband and dog.