Genetics can raise your heart attack risk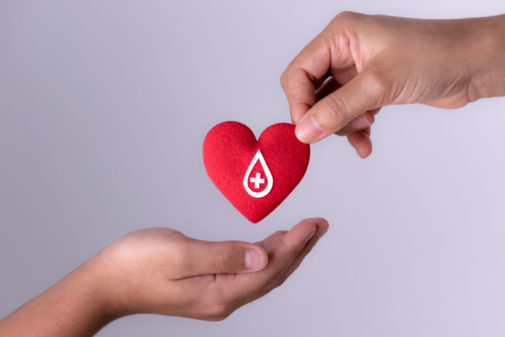 South Asians are four times more likely to have heart disease and are affected by the disease at a much younger age. Research shows one out of four heart attacks in South Asians occur when they are younger than 40, and half occur before age 50.
Dr. Mahesh Raju, a cardiologist at Advocate Good Samaritan Hospital, knows this risk well. He lost his father due to complications from heart disease at the age 65.
He said this genetic risk is hard to spot because often those affected in the South Asian community appear to be otherwise healthy. "They aren't overweight, they exercise and they feel healthy," he said. "But you can't beat genetics. It's not just what's on the outside; it's the inside."
However, you can prepare, which is why Dr. Raju recommends South Asians make sure to eat a heart healthy diet and exercise regularly. But it's also vital to have a good relationship and regular checkups with a primary doctor, he said, and possibly also see a cardiologist. He said South Asians should get a heart scan around age 40, which is a non-invasive test that can determine if further medical action is warranted, and when is the right time to start seeing a cardiologist.
Dr. Raju said he's passionate about this work and said it's important for South Asians to receive adequate education and information about their health. It's also helpful if that information comes from those who understand the community and the culture.
The community outreach by Advocate's South Asian Cardiovascular Center is also important, he said, because it's a way to reach people before they need to go to the hospital.
Registered dietitian Sri Ramanathan's work with the center focuses on this outreach. She answers questions on how to navigate the center and provides culture-specific resources related to diet and lifestyle.
She even provides grocery store tours, offering help in reading labels while walking through the aisles. Ramanathan said people are most surprised when they learn how to read a label for sodium content.
"I use that opportunity to connect sodium intake to heart disease, turning a trip to the grocery store into an eye-opening experience for not just that person, but their whole family," she said.
She said some traditional South Asian meals can be high in oil or salt, but she aims to provide ways to modify recipes, rather than eliminating foods. Ramanathan has also helped create the video series Dil Se, which offers healthy recipe alternatives. She said she understands the importance of these meals because she is a part of the community.
"When a South Asian provider is talking, they believe you know their nuances, you know their culture," she said. "They know that beyond a degree and your profession, you understand what's going on in their household."
The Advocate South Asian Cardiovascular Center is now expanding into Advocate Good Samaritan Hospital. The center not only aims to treat patients, but provides education in grocery stores, places of worship and other locations where those affected by this risk can learn more. Want to learn more about your risk for heart disease? Take a free online quiz to learn more. 
Related Posts
Comments
About the Author
Kate Thayer, health enews contributor, is a public affairs coordinator with Advocate Health Care. She spent nearly two decades as a journalist, most recently as a reporter at the Chicago Tribune. Throughout her career, Kate has written about public health, politics, government, education and legal issues, along with human interest stories. She enjoys running, podcasts and her twin daughters.