Men's health treatments you didn't know existed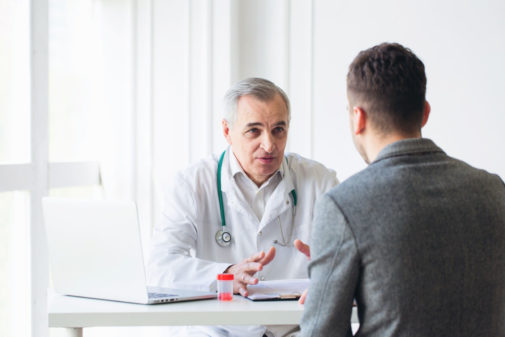 Men's health issues can be difficult to talk about, especially concerns like erectile dysfunction, an enlarged prostate or frequent urination. It may feel awkward, but it's important to bring them up to your doctor. For many men, there are modern treatment options you may not be aware of that can help – and drastically reduce any side effects.
Aquablation
For men who are experiencing an enlarged prostate, aquablation is a minimally invasive option that uses a robotically controlled, high-pressure water beam to remove enlarged tissue. In comparison to many other options, aquablation has a lower risk of sexual side effects like erectile dysfunction.
"By using ultrasound and controlling the operation robotically, we can make sure to remove only what we need to," said Dr. Adam Kadlec, minimally invasive urologist in Milwaukee and West Allis, WI. "Innovations like this help us provide even more excellent care for our patients with less side effects."
Penile shockwave therapy
This unique treatment uses acoustics to deliver high energy waves to specific areas. The tool was originally developed from military technology. First used to break up kidney stones, doctors discovered the technology can also be used to treat mild to moderate cases of erectile dysfunction.
"Going through a series of shockwave therapy treatments can help improve erections," said Dr. Kadlec. "It's a minimally invasive option that doesn't require medication."
Water vapor therapy
Another option for men dealing with an enlarged prostate is water vapor therapy. It can conveniently be performed in a physician's office with simply a local anesthetic. Water vapor is injected in the internal part of the prostate and shrinks the enlarged tissue.
Finding an individualized treatment plan for any men's health issues can make a big difference.
"There are a lot of one-size-fits-all or sensitive issues that men don't always want to talk about, but you shouldn't hesitate to talk to your doctor," said Dr. Kadlec. "Whether that's erectile dysfunction, premature ejaculation, or urinary issues, we're going to assess you and present options. We'll tell you why you might want to pursue one option above another and then make that decision together."
Many men with these conditions suffer in silence, but innovative treatment options like these can help you get back to a normal way of life.
Are you trying to find a doctor? Look here if you live in Illinois. Look here if you live in Wisconsin.
Related Posts
Comments
About the Author
Ben Hoekstra is a public affairs coordinator with Advocate Aurora Health. He previously worked in marketing and PR for various Milwaukee nonprofits and received his master's degree in Corporate Communications from Marquette University. He enjoys the outdoors, cooking, and all things Milwaukee.