The surprising benefits of getting outdoors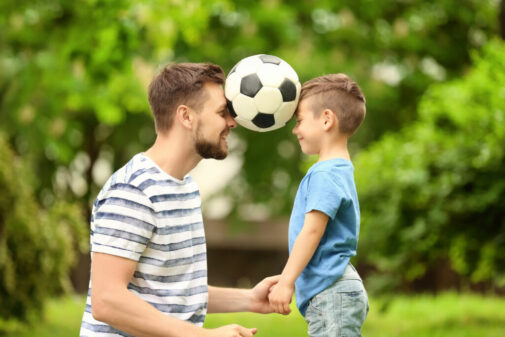 Enjoying the outdoors is one of the best parts of summer, but did you know that playing outside can also have major benefits for your children?
In addition to the physical rewards of getting outside, a review of several studies published in the Journal of Pediatric Nursing shows that access to green space is associated with better mental well-being, overall health and cognitive development in children. Not just that, it also helps moderate stress and improves behaviors and symptoms of ADHD.
"In the Midwest, we have these summer months that we have to take advantage of," says Dr. Hollis Redmon, a pediatrician with Advocate Children's Medical Group in Naperville. "Encourage your family to get outside. If you're outside playing, it still counts as exercise. We could all use more sun and vitamin D. Even a walk around the block is beneficial."
One major plus of outdoor time is that it provides a break from screen time. Kids shouldn't get more than four hours of screen time a day. However, school-aged children often hit that limit with the work they're required to do for school, making it even more important to reduce screen time for entertainment.
"Inherently when you're inside, the TV is on in the background, the video games are there. It's easier to access electronics and just sit there," Dr. Redmon says. "Encouraging kids to get outside separates them from that inclination to gravitate towards electronics."
While enjoying the sun, it's also crucial to remember to protect yourself from it. Anyone six months or older should wear sunscreen and reapply every two hours. Children younger than six months should stay in the shade.
Spending time outside could range from participating in organized sports or clubs, but it could also be as simple as playing on the playground or taking a walk. For caregivers worried about large group gatherings during COVID-19, have the children take precautions such as wearing a mask and getting vaccinated.
"Your kid can still run around and be a kid and when you're done, you have the hand sanitizer ready," Dr. Redmon says. "Remind little ones to try not to touch their face or eyes, to do the vampire cough into their elbow and not to cough on their friends."
Related Posts
Comments
About the Author
Katie Dahlstrom, health enews contributor, is a public affairs coordinator with Advocate Aurora Health. A storyteller at her core, she is a former newspaper reporter and spent nearly five years working as a public relations professional for Chicago's commuter rail agency, Metra. Outside of work, she enjoys birding, photography and spending time with her husband and dog.