COVID is no longer a global public health emergency – here's why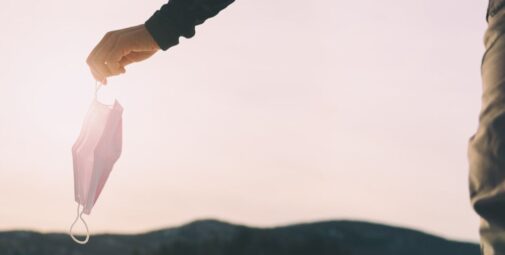 Since January 2020, the world has been learning the ins and outs of all things COVID. That month also marked the beginning of the World Health Organization's global public health emergency declaration for COVID. Now, that is coming to an end.
The emergency declaration was originally introduced due to a COVID infection's rapid ability to spread from person to person. The virus also posed a severe risk to older adults and individuals who are immunocompromised – increasing complications and deaths.
On May 5, WHO announced that the declaration is no longer needed and is now lifted. The decision was based on reduced rates of COVID-related deaths, increased immunity and less overcrowding in hospitals.
What does this mean for you?
Before you forget everything you've learned over the past three years, it's important to remember that COVID is unlikely to ever truly be gone. This latest COVID update simply establishes that we are in better control of the virus.
"This is a sign that the virus is transitioning from a pandemic to an endemic state," says Dr. Robert Citronberg, executive medical director of infectious disease and prevention at Advocate Health Care and Aurora Health Care. "We fully expect it will become a seasonal virus, much like influenza."
Dr. Citronberg says it's still important to stay away from people when you are sick, whether it's COVID or any other respiratory infection.
"People who are elderly, have weakened immune systems or other medical problems putting them at risk should remain extra careful about contact with the public. They also should consider wearing a high-quality, well-fitting mask when in public indoor spaces," says Dr. Citronberg. "It's still recommended that you keep up to date on vaccinations, especially for those people at risk for severe disease."
To learn what precautions are best suited for your individual health, contact your health care provider.
Are you trying to find a doctor? Look here if you live in Illinois. Look here if you live in Wisconsin.
Related Posts
Comments
About the Author
Anna Kohler, health enews contributor, is a public affairs specialist for Advocate Health Care and Aurora Health Care. She received her Bachelor of Science in public relations from Illinois State University and has worked in healthcare public relations for over three years. In her free time, she enjoys working out, exploring new places with her friends and family and keeping up with the latest trends.