Avoid these 5 things when starting a diet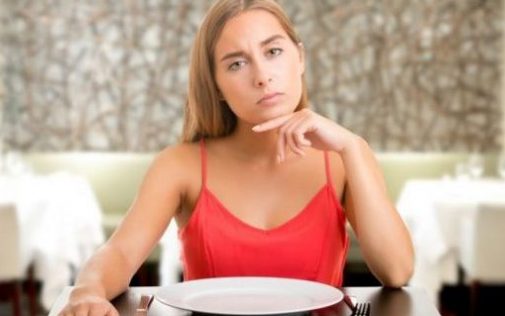 Starting a new diet can be a daunting task. Where do you even start with all of the weight loss options available?
Should you do a juice cleanse? Cut out junk food? Then, once you actually decide, it's even harder to convince yourself to stick with these new habits.
How do you know a diet is even working? Is it possible it's doing more harm than good?
Dr. Mary Ellen Moore, a family medicine physician at Advocate Christ Medical Center in Oak Lawn, Ill., has some advice to simplify your dieting experience.
No matter what weight loss option you choose, here are five things you should never do when starting a new diet:
Cut out entire food groups
Cutting out "fattening" foods might seem like the best way to lose weight quick, but ditching entire food groups like dairy and carbs can increase cravings. If you cut out an entire food group or food that you enjoy, when you do eat it (accidentally or not), your brain will think the food tastes better than it actually does and potentially lead to binge eating. Not to mention, your body needs healthy servings of each food group. Instead of cutting a food group out completely, try minimizing your intake or replacing more fattening options for less fattening ones. For example, try a low-fat cheese or whole-grain bread.
Go hungry
If you're hungry, eat. Allowing yourself to be too hungry during the day can lead to overeating. Three well-balanced meals and two small snacks throughout the day is typical, dieting or not. Eating something, whether a small snack or well-balanced meal every two to four hours, can also help reduce urges to overeat and help keep you full.
Change everything at once
You might feel like you have to change your eating and exercise habits all at once when starting a new diet, but you're more likely to create lasting habits by taking small steps. The best way to create lasting habits is to slowly add more exercise and nutritional changes into your lifestyle in phases and at your own pace.
Expect perfection
Don't be so hard on yourself. One diet blip isn't going to instantly erase all your hard work. There will likely be a day or even a couple of days when you accidentally stray away from your diet – especially around holidays. The important thing to remember is to not give up. Make sure to revert back to your new routine instead of abandoning all hope.
Sacrifice sleep
Starting a weight loss plan can add a lot more time and effort into your day. You may find yourself needing to dedicate time to meal prepping and adding on additional minutes to exercise routines. Whatever you might be adding into your day, make sure not to sacrifice sleep because of it. Neglecting sleep can actually reduce your impulse control, making it more difficult to resist temptations.
Take our Healthy Weight Assessment to learn whether you're within an ideal range and how the number may be affecting your life and future.
Related Posts
Comments
About the Author
health enews staff is a group of experienced writers from our Advocate Health Care and Aurora Health Care sites, which also includes freelance or intern writers.