Do you know the signs of lactose intolerance?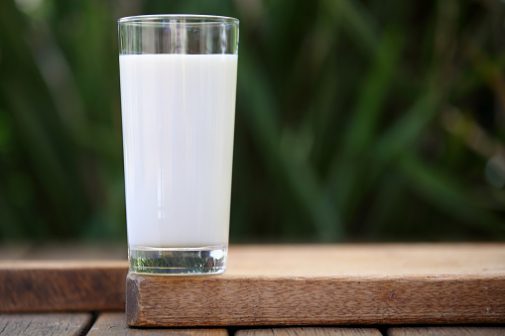 I scream, you scream, we all scream for ice cream.
While ice cream may be dubbed America's favorite dessert, those who are lactose intolerant aren't singing its praises.
In fact, 65% of Americans have a reduced ability to digest lactose, according to the National Institutes of Health. Although dairy intolerance usually begins around the age of 2, many teens and even adults can develop the sensitivity.
Lactose intolerance is the inability to digest and absorb lactose, a sugar found in dairy products. It stems from low or absent levels of an enzyme called lactase found in the small intestine that is designed to break down lactose during digestion. Instead of breaking down the sugar, it ferments – which can cause bloating and discomfort.
Dr. Rockford Yapp, a gastroenterologist at Advocate Good Samaritan Hospital in Downers Grove, Ill., says signs of lactose intolerance usually occur within 30 minutes to two hours after eating or drinking a milk-based product. Symptoms include abdominal pain, bloating, cramps, rumbling or gurgling sounds in the stomach, diarrhea, gas and nausea.
"While being lactose intolerant is not life-threatening, the symptoms can range from mild discomfort to severe pain," says Dr. Yapp.
Unfortunately, there isn't a cure for lactose intolerance. Instead, Dr. Yapp suggests cutting back on dairy products and choosing lactose-free milk, yogurt and cheese.
It's also important to read food labels and look for ingredients that may contain lactose, such as whey and other milk by-products, says Dr. Yapp. In addition, some processed foods contain dairy, including breakfast cereal, soup, sauces, gravy, salad dressing, pancake batter, chocolate and baked goods.
Dr. Yapp suggests seeking care from your medical provider if you experience severe symptoms, as it may be a sign of other medical issues including intestinal infection or disease.
Are you trying to find a doctor? Look here if you live in Illinois. Look here if you live in Wisconsin. 
Related Posts
Comments
About the Author
Johnna Kelly, healthe news contributor, is a manager of public affairs and marketing at Advocate Christ Medical Center in Oak Lawn. She is a former newspaper reporter and spent nearly 10 years as a public relations professional working for state and county government. During her time as a communications staffer for the Illinois General Assembly, she was integral in drafting and passing legislation creating Andrea's Law, the nation's first murderer registry. In her spare time, she volunteers at a local homeless shelter, enjoys traveling, photography and watching the Chicago Bulls.