Follow these 4 simple steps to improve your heart health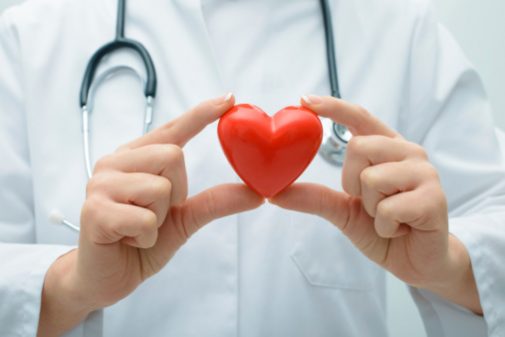 You may know that heart disease is the leading cause of death for both men and women in the U.S.
You might even know that one in four deaths in the U.S. is due to cardiovascular disease – which includes coronary artery disease – and that it kills more than 600,000 people in this country each year.
But how do you improve your odds of maintaining a healthy ticker?
As a leading cardiologist in Chicago's northwest suburbs, Dr. Sunil Kadakia has focused a great deal of attention on that question. Dr. Kadakia, a cardiologist at Advocate Good Shepherd Hospital in Barrington, Ill., says there's no single magic bullet, but people can significantly lower their risk for heart disease by following these four steps:
Get more exercise. At least 150 minutes per week of moderate exercise is the American Heart Association's recommendation, but the idea of 150 minutes of physical activity can be daunting for many people. Try dividing that time into segments. Ten minutes here, 15 minutes there. It all adds up. If you can consistently maintain the 150-minute weekly goal, you're heading in the right direction. "Exercising for 150 minutes per week reduces cardiovascular events by 22%," Dr. Kadakia says, adding that you don't need a gym membership to hit your target. Any type of moderate-intensity physical activity that elevates heart rate counts, including brisk walking, bike riding and swimming.
Improve your eating habits. When you're hungry, do your thoughts turn first to cookies? A bag of chips? A fast-food burger? If you satisfy those cravings with fruits and vegetables instead, your weight and heart health will improve. "Eating five fruit and vegetable servings per day can decrease cardiovascular disease risks by 23%, and lowering body mass index to less than 25 reduces cardiovascular events by 40%," Dr. Kadakia says.
Maintain a body mass index (BMI) below 25. People with a BMI between 25 and 29.9 fall within the overweight range, while those at 30 or above are considered obese. If a person can keep their BMI between 18.5 and 24.9, they will reduce their risk for heart disease, Dr. Kadakia says. When asked how a person can improve their BMI, Dr. Kadakia circles back to exercise and healthy eating. He touts the benefits of the Mediterranean diet, which is rich in olive oil, whole grains, fruits, vegetables and nuts. It features fish and poultry, which are lean sources of protein, over red meat. Instead of using salt, followers of the Mediterranean diet flavor their food with herbs and spices.
If you smoke, quit. If you don't smoke, don't start. The importance of this tip is huge. According to the American Heart Association, smoking increases blood pressure, the tendency of blood to clot and decreases lung capacity, which could impact a person's ability to exercise. "You can't underestimate the benefits of not smoking," Dr. Kadakia says. "Not smoking can reduce cardiovascular events by 76%."
Want to learn more about your risk for heart disease? Take a free online quiz to learn more. 
Related Posts
Comments
About the Author
health enews staff is a group of experienced writers from our Advocate Aurora Health sites, which also includes freelance or intern writers.