Do you know what a VBAC is?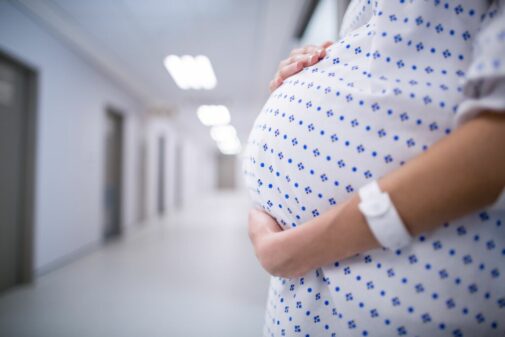 Out of the more than 3.6 million U.S. births in 2020, nearly 32 percent were cesarean deliveries. Also known as a C-section, this surgical method of delivering a baby requires abdominal and uterine incisions and typically, as a result, a longer recovery period than vaginal delivery. Some of the reasons C-sections may be performed include:
Complications during labor – Such as the baby being in distress or a labor that's not progressing
Multiples pregnancy – More than one baby can mean longer labor and additional risks
Medical conditions – This includes placenta previa (placenta covers the cervix which can cause bleeding if the cervix were to dilate) and accreta (placenta attaches too deeply in uterine wall) and baby's positioning (horizontal, breech)
Health conditions – Such as heart disease, high blood pressure and gestational diabetes
Many pregnant women who previously had a C-section may expect to have another. But that isn't always necessary.
"Vaginal birth after cesarean delivery (VBAC) is possible for many women," says Dr. Emily Ermis, an OBGYN at Aurora Medical Center – Bay Area. "VBACs are supported by the American College of Obstetricians and Gynecologists and provide many women a chance to deliver vaginally if they choose."
Dr. Ermis says there are benefits to VBAC, including decreased maternal morbidity from blood loss during delivery and decreased infection risk.
"The more C-sections a woman has, the greater the risk of placenta accreta and scarring, which can heighten the risk of surgical complications," she explains.
But VBACs aren't for everyone. Dr. Ermis says there are certain requirements that must be met.
"Before a patient is considered a VBAC candidate, her reason for prior C-section, uterine scar and other health concerns need to be evaluated," she says. "Additionally, an obstetrician, anesthesia and surgical suite and staff need to be in house and available. A woman planning a VBAC runs the risk of uterine rupture, which may be unexpected but can be catastrophic. Thankfully, the risk is low, about 0.5-1 percent. Approximately 60-80 percent of women who are VBAC candidates will have a successful vaginal delivery."
If you are pregnant and interested in a VBAC, ask your OB/GYN if you are a candidate.
Are you trying to find a doctor? Look here if you live in Illinois. Look here if you live in Wisconsin. 
Related Posts
Comments
About the Author
Holly Brenza, health enews contributor, is a public affairs coordinator on the content team at Advocate Health Care and Aurora Health Care. She is a graduate of the University of Illinois at Chicago. In her free time, Holly enjoys reading, watching the White Sox and Blackhawks, playing with her dog, Bear and running her cats' Instagram account, @strangefurthings.