Why ending your breastfeeding journey can be emotional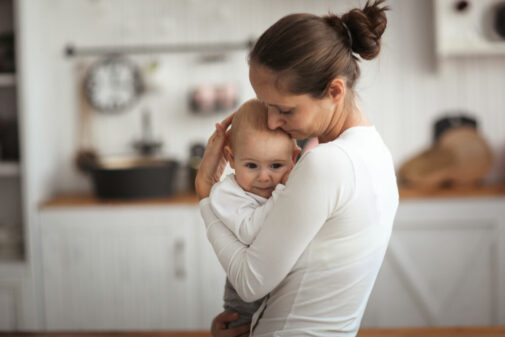 The end of a breastfeeding journey can be an emotional process, whether it is by choice or other circumstances.
"Most often in the United States, moms do stop breastfeeding early. There is not a lot of support for breastfeeding moms and families, so this is a scenario that many women have gone through," says Dr. Jennifer Thomas, a pediatrician and breastfeeding medicine specialist at Aurora Health Center in Franklin, Wis.
Some who wean may feel emotional from the loss of the special breastfeeding relationship and the new phase of parenting, Dr. Thomas says. Additionally, there are hormones involved with breastfeeding that give moms a sense of well-being and comfort. She says weaning should be a slow process to help with the reduction of those hormones.
"Oxytocin is released several times with each feeding, so it's a very high oxytocin state providing a feeling of calm and happiness. When you don't have those frequent releases of oxytocin, some people can feel sad, but most of the time it's very temporary," says Dr. Thomas.
Dr. Thomas says there is not a lot of information about weaning from breastfeeding and subsequent depression and anxiety. She says there can be some recurring depression and anxiety after weaning in patients who have experienced depression and anxiety in the past.
"I have people who will come in and say, 'I only breastfed for two months.' There are all sorts of things that make breastfeeding hard, and we should celebrate at any point how far moms got in the journey, but if there is a concern that this might precipitate depression or anxiety, we want to make sure we get the support we need from behavioral health or other resources in the community," says Dr. Thomas.
Are you trying to find a doctor? Look here if you live in Illinois. Look here if you live in Wisconsin. 
Related Posts
Comments
About the Author
Brittany Lewis is a media relations coordinator at Advocate Health Care and Aurora Health Care. She previously worked as a reporter at TV stations around the Midwest, including Milwaukee. She studied at DePaul University where she majored in Journalism and Public Relations. Brittany enjoys traveling, hanging out by Lake Michigan, trying new restaurants and spending time with friends and family.