Four beginner tips to start lifting weights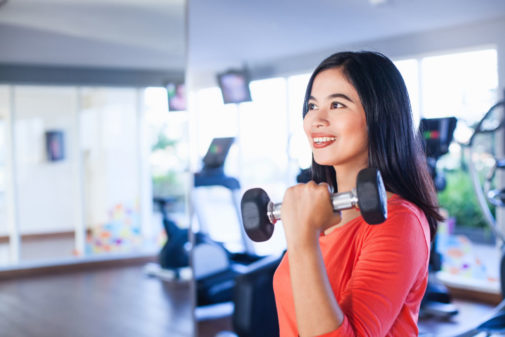 Maybe this is a familiar scene for you: You're at the gym or at home, you see a stack of weights, and while you know that you should probably work those muscles, you cringe. Then, in the back of your mind, you hear the voices of Hans & Franz mocking you.
Is weightlifting important? And if so, where do you start?
"Regardless of your age, weightlifting allows the muscles to grow and become stronger," says Michael Reinke, Advocate Aurora Health athletic trainer. "Weightlifting also improves bone density and improves heart health, all while decreasing the risk of injury during activity."
If you are looking to start a weightlifting regimen, here are some tips that Reinke recommends:
Define your goals.

Are you wanting to rehab an old injury to get back to day-to-day activities?
Is it to get back into shape to do the things you love?
Do you want to improve on your current strength and fitness to live a more active lifestyle?

Set aside a specific time a few days a week and block it off in your calendar.

This will help to make sure you stay on track.

Plan your work out.

Even if you're just doing body weight exercises having a set of movements planned will be beneficial.
Make sure to change your exercises up every week to make weightlifting fun and enjoyable.

Focus on technique and form of the lift or exercise.

Getting hurt when just starting is never fun.
Start light and work your way up in weight or repetitions as the movement becomes easier.
Too much too soon and not enough rest in-between can lead to injuries.
Want to learn more about your risk for heart disease? Take a free online quiz to learn more. 
Related Posts
Comments
About the Author
Colin graduated from Marquette University with a degree in communications and has more than 10 years of experience in small marketing firms to Fortune 500 companies. Colin is married to his wonderful wife, Brooke, and they have two children. Outside of work, Colin enjoys golf, going to the gym, watching movies (he is a Star Wars nerd), tinkering with his home theater and spending time with family and friends.