Honesty is the best policy – even at the doctor's office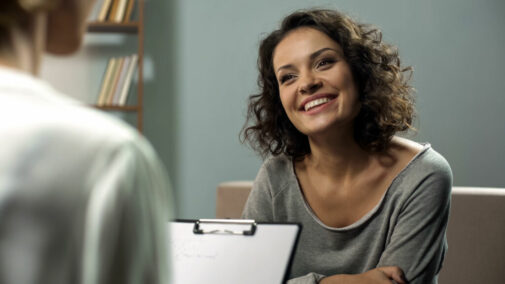 Are you nervous you might disappoint your doctor? A study found that 80% of patients lie when answering health-related questions at their doctor's appointments.
Whether you round up the number of days you exercise or deny drinking alcohol or smoking, it is important you tell the truth, so your doctor has a full picture of your health.
"You shouldn't be embarrassed because as doctors we are here to help," says Dr. Desler Javier, internal medicine physician at Advocate Medical Group in Chicago. "We just need to know all of the information so that we're in a better position to give you the right help you need at the right time."
Dr. Javier explains how common health history questions can impact your health if the answers aren't fully truthful:
Exercise – Daily physical activity can prevent or act as an intervention for various health conditions such as heart disease or diabetes. Lifestyle changes such as increasing exercise are often recommended prior to doctors prescribing medications.
Diet – Similar to exercise, doctors often recommend a healthy, balanced diet before moving on to medication. Keeping an accurate food log will help your doctor determine if additional steps are needed.
Smoking – Non-smokers are less at risk for certain diseases and cancers. If you do smoke, but tell your doctor you don't, you may miss out on lung cancer screenings that can detect cancer early. Additionally, rounding down on the number of years or packs you smoke can impact your eligibility for these lifesaving cancer screenings.
Medication – Not using medication correctly such as missing dosages and telling your doctor you followed the instructions can prompt them to prescribe another medication, possibly with more side effects. Truthfully discussing your medication with your doctor allows them to best counsel you on what medications you can take with the prescription and catch accidental misuse.
Sexual activity – Being dishonest about your sexual activity can impact your doctor's ability to assess sexually transmitted infections (STIs). Doctors are trained in providing sexual health counseling and can help walk you through interventions such as birth control methods and PrEP.
Depression or suicidal thoughts – Rapid intervention is key which is why it's important that you inform your doctor as soon as possible. If they're aware of your current mental state, they will be able to provide you with lifesaving resources.
The next time you see your doctor, Dr. Javier encourages you to lay it all out on the table – this includes accurate logs for blood pressure, exercise, nutrition and more.
"You shouldn't be afraid to disappoint us, you're only disappointing yourself. We're here to help you and we know that not every patient is perfect," says Dr. Javier.
Are you looking for a doctor? Look here if you live in Illinois. Look here if you live in Wisconsin.
Related Posts
Comments
About the Author
Anna Kohler, health enews contributor, is a public affairs specialist for Advocate Health Care and Aurora Health Care. She received her Bachelor of Science in public relations from Illinois State University and has worked in healthcare public relations for over three years. In her free time, she enjoys working out, exploring new places with her friends and family and keeping up with the latest trends.