Should you be including turmeric in your diet?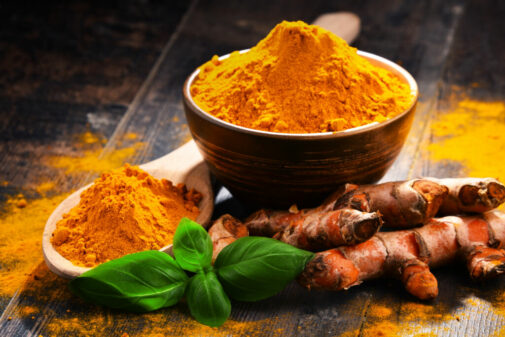 Whether your spice cabinet is organized or your favorite flavor enhancers are scattered around your kitchen, you could find some health benefits by adding some turmeric to your dishes.
Turmeric, a traditional Indian spice made from a plant related to ginger, is an anti-inflammatory and antioxidant.
"It may help with muscle soreness after working out. It may also help with the management of metabolic syndrome, arthritis, anxiety and hyperlipidemia," says Molly Jorde, a registered dietitian nutritionist at Aurora Health Center – Sheboygan.
While there are typically no side effects to including turmeric in your diet, it may cause diarrhea, an upset stomach, nausea, and a rash. It may also cause interactions with some medications and should not be used if you have any liver or gallbladder disease, Jorde says.
The best way to consume turmeric is through cooking. It is traditionally used in curries and sometimes it is used in teas and coffees. Jorde explains that it can also be found in supplements. However, the bioavailability may not be consistent, which is why she recommends using it in cooking.
"It is an excellent way to include new flavors and perhaps new nutritional benefits. However, always consult with your primary care physician before starting any supplements," Jorde says.
Now is the perfect time to make an appointment with a primary care physician. Whether you live in Illinois or Wisconsin, it's easy to find a doctor near you. 
Related Posts
Comments
About the Author
Brittany Lewis is a media relations coordinator at Advocate Health Care and Aurora Health Care. She previously worked as a reporter at TV stations around the Midwest, including Milwaukee. She studied at DePaul University where she majored in Journalism and Public Relations. Brittany enjoys traveling, hanging out by Lake Michigan, trying new restaurants and spending time with friends and family.