Why you should pick up a new hobby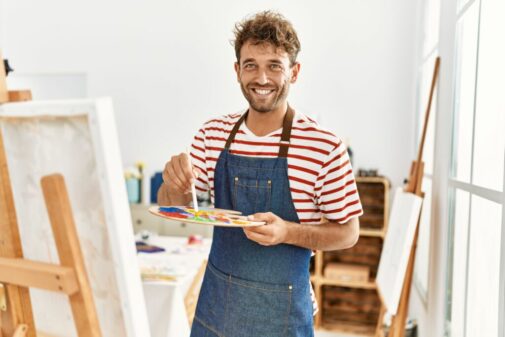 Sometimes the hardest part of a hobby is picking the actual hobby. The research and decision-making can be stressful enough.
But according to Dr. Eric Smiltneek, a family medicine and addiction medicine doctor at Aurora Behavioral Health, it is important for your mental health to simply just pick.
"I love hobbies and find great value in their ability to create happiness and overall positivity in one's life," says Dr. Smiltneek. "When choosing a hobby, pick something that is doable now, something that will bring enjoyment and pleasure to your life in the short term. It doesn't have to be anything big or majorly difficult or expensive, rather an activity that fills your leisure time with joy and helps you unwind from your daily routine."
Hobbies can improve mental health and well-being. They are great in helping to relieve stress and tension and can lower blood pressure and body mass index. People who enjoy hobbies are less likely to suffer from depression and can more easily find ways to manage uncomfortable emotions.
"The science shows the major health benefits of having a hobby," says Dr. Smiltneek. "Projects and activities can bring happiness, balance and calm to our lives. In addition to supporting our overall mental health, they can also help to build meaningful connections with others."
Hobbies come in many shapes and sizes and can be done individually or in a group. Activities can be brand new to you or something you dust off the shelves or reinvent.
Dr. Smiltneek agrees: "A couple hobbies that I have explored lately are photography, ice skating, skiing and grilling. I love that as an adult, I brought back a childhood activity like ice skating; lots of fond memories to relive! These hobbies have helped me connect with patients, coworkers and the community."
Many hobbies are home based like reading, arts and crafts, cooking and baking, and learning to play an instrument. For the outdoor and sports enthusiasts, there are many options even outside the standards of hiking, biking and walking. Check out archery, snow shoeing or astronomy skygazing. And for those who love gaming, building or collecting, the hobby list is endless with modeling, coins/stamp collecting, clothes/jewelry making, metal working, chess and more.  There are many books and websites dedicated to picking the right hobby. Need a little inspiration to help you find something meaningful and enjoyable, here is a list of hobbies.
"There is no right or wrong answer for choosing a hobby! Simply pick and give yourself permission to take a break and create time for yourself and your overall mental health," says Dr. Smiltneek. "Enjoy!"
Advocate Aurora Health offers behavioral health treatment and programs. Learn more about your options: Illinois | Wisconsin.
Related Posts
Comments
About the Author
Michelle is a 20-year veteran in the health and human services industry. Throughout her career, she has helped families navigate community and educational resources, supported children in foster care to successfully transition to adulthood, and advocated alongside survivors of sexual abuse and domestic violence. Michelle donated her kidney to her best friend's father in 2014 and ever since has been an avid supporter of organ donation. Michelle enjoys spending time with her family and friends at the beach, pool and live concerts.