What we can learn from Damar Hamlin's health crisis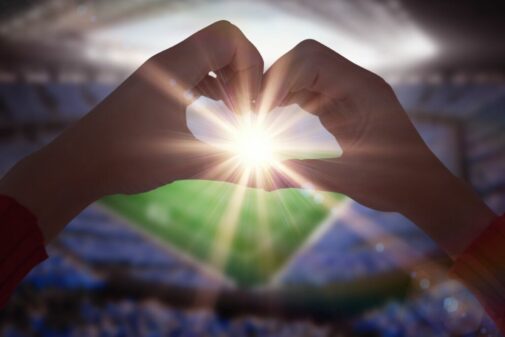 As the world watches and waits hopefully for the full and speedy recovery of Buffalo Bills Safety Damar Hamlin, many of us are left wondering: What can cause a 24-year-old top athlete to collapse and suffer cardiac arrest? And could this happen to me?
"There are many reasons why a heart can stop suddenly. It can be because of blocked arteries, congenital defects, electrolyte imbalance or protein infiltration into the heart muscle just to name a few. All of these can subsequently lead to dangerous heart rhythms and sudden cardiac arrest," says Dr. Marlon Everett, a cardiologist at Advocate Trinity Hospital in Chicago.
In Hamlin's case, a dangerous heart rhythm, also known as ventricular fibrillation, may be to blame.
Ventricular fibrillation is the most common cause of sudden cardiac death, which claims as many as 400,000 deaths in the United States every year. It happens when the heart's lower chambers close in a very rapid and uncoordinated way, which disrupts proper blood flow throughout the body.
Collapsing and unconsciousness are usually the first, most visible symptoms. However, some people may experience a very fast heartbeat, shortness of breath, dizziness, nausea or chest pains days or weeks earlier.
Ventricular fibrillation is an emergency condition that requires immediate medical attention. Unlike Hamlin, whose health crisis unfolded in public with doctors nearby, an estimated 40 percent of sudden cardiac death's go unwitnessed.
"Immediate CPR to keep blood flowing to the brain and the rest of the body until emergency intervention with an AED arrives is critical for surviving any cardiac episode where the patient is unconscious and without a pulse," Dr. Everett says. He urges everyone to learn CPR in case they are ever in the position to help save a life.
The best way to minimize your risk of sudden cardiac death caused by ventricular fibrillation is to have an exam with your physician. "The main thing you can do is to make sure your heart is structurally normal is by getting checked out by your doctor, often with an EKG and/or an echocardiogram," Dr. Everett says.
Want to learn more about your risk for heart disease? Take a free online quiz to learn more. 
Related Posts
Comments
About the Author
Cassie Richardson, health enews contributor, is regional coordinator on the Public Affairs team for Advocate Health Care and Aurora Health Care. She has more than 10 years of experience in health care communications, marketing, media and public relations. Cassie is a fan of musical theater and movies. When she's not spreading the word about health and wellness advancements, she enjoys writing fiction.