Can your underwear choice cause infertility?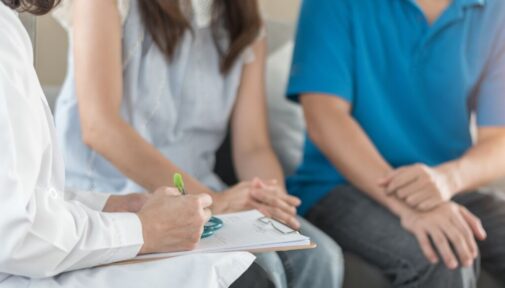 The journey to having a baby can sometimes take longer than expected, and with so many tips and tricks out there to increase your chances, it can be hard to know what's true.
Dr. Frank Wittmaack, a reproductive endocrinologist with Aurora Health Care, debunks some common myths to take some of the guesswork out of getting pregnant.
MYTH: Daily sex increases your odds of conceiving.
FACT: There is no advantage to having intercourse daily versus every other day. It's recommended that couples attempt to have intercourse 2-3 times per week to optimize their chances of getting pregnant.
MYTH: Briefs decrease a man's sperm quality.
FACT: Some studies suggest that briefs may raise the temperature around the scrotum, causing a decrease in sperm quantity or quality. The evidence from these studies is inconclusive, without showing much difference between boxer and brief wearers. However, it is recommended to avoid hot tubs and saunas.
MYTH: Certain positions increase the chances of conceiving.
FACT: No evidence has been found to support that certain positions or even prolonged rest after intercourse will impact the likelihood of conception. And while some lubricants can actually decrease sperm movement or viability, others like mineral oil or canola oil do not have this effect and can be used as needed.
There are things you can do to improve the chances of conceiving naturally, Dr. Wittmaack says. Adopting a healthier lifestyle, like reducing stress, finding time to exercise and making better food choices, are ways that both men and women can boost their fertility. Women should also take prenatal vitamins while trying to conceive and seek advice from a medical professional if they have a medical or genetic condition.
To schedule a consultation a specialist in Wisconsin, click here. To schedule a consultation with a specialist in Illinois, click here.
Related Posts
Comments
About the Author
Stephanie Behling, health enews contributor, is an integrated marketing manager at Advocate Aurora Health Care in Downers Grove. She has an MBA from DePaul University, a BSLAS from the University of Illinois and 10 years experience in health care marketing. Stephanie is a new mom, loves spending time in Door County, Wisconsin and boating with her husband, son and their two dogs.