An Alzheimer's treatment receives accelerated approval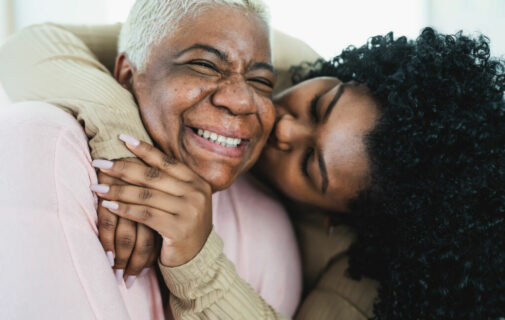 A drug that appears to slow the cognitive decline in patients in the early stages of Alzheimer's disease has received accelerated but not yet full approval from the U.S. Food and Drug Administration, offering a glimmer of hope in the ongoing fight for a cure.
"It's an amazing medical innovation. This is a very positive result for our patients, but one that must be tempered and administered with care," says Dr. Darren Gitelman, behavioral neurologist and senior medical director of the Advocate Memory Center. "Even though it only tackles part of the problem, it parts the clouds a bit and paves the way for future advances in treating this disease."
Researchers at Advocate Lutheran General Hospital in Park Ridge, Ill., have been participating in a national clinical trial that led to the accelerated approval of the drug, called lecanemab. According to the FDA, results have determined the treatment reduces amyloid beta plaque in the brain – a marker of Alzheimer's disease.
In turn, the medication appears to slow the progression of Alzheimer's, Dr. Gitelman says. But it doesn't improve symptoms or halt the disease in its tracks.
Alzheimer's is a progressive brain disorder affecting 6.5 million Americans ages 65 and older, according to the Alzheimer's Association. The disease leads to increasingly severe symptoms, including memory loss, disorientation, behavior changes and difficulty performing daily tasks.
"It's not the total answer, but it's a piece of the puzzle," he says. "It may be a stepping stone to eventually add on other treatments that would hopefully turn Alzheimer's from a terminal illness into a manageable disease."
Not everyone with Alzheimer's disease is a good candidate for the lecanemab drug. The medication is intended for patients with mild cognitive impairment or in the mild dementia stage of the disease – the population in which the treatment was studied, according to the FDA.
The treatment is only for patients with Alzheimer's disease, and not other forms of dementia. It also isn't well suited for patients taking significant doses of blood thinners, those who have uncontrolled blood pressure or those who cannot have brain MRI scans, Dr. Gitelman says.
It's important for patients to be aware of potential risks of the drug, including brain swelling, bleeding and other related side effects, he says. Anyone receiving the medication needs to be closely and carefully monitored.
Are you looking for a neurologist? Look here if you live in Illinois. Look here if you live in Wisconsin. 
Related Posts
Comments
About the Author
Lauren Rohr is a public affairs coordinator with Advocate Aurora Health. She studied journalism at the University of Illinois at Urbana-Champaign and spent the last several years working as a news reporter covering public health, local government, politics, education and all facets of life in the Chicago suburbs. In her free time, she enjoys reading, baking, staying active and cheering on her favorite sports teams, especially the Chicago Blackhawks and the Fighting Illini.