Are cysts something to be concerned about?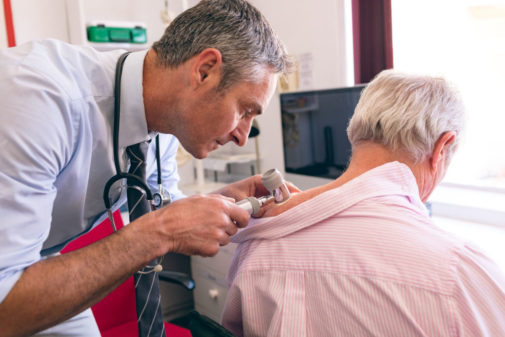 It is something that is commonly found throughout your body, but they still can cause concern. Anything that looks like a bump and is filled with something can't be good, right?
Cysts – or sacs that are filled with fluid, air or other material – are usually harmless. However, there are times when cysts need to be observed to ensure it is not an indicator of something else.
"Cysts that grow quickly, cause pain, are dark or red in color, feel hard or hot, or are difficult to move within the skin should be evaluated further," says Dr. Allison Schaus, dermatologist at Aurora Dermatology in Menomonee Falls, Wis.
If you think you have a cyst and have concerns, you can always call your doctor to have it checked out. That can be better than waiting and worrying about it. Here are some things Dr. Schaus recommends you do:
If a cyst is red, hot or painful, this may be a sign of infection or rupture of the cyst. Evaluation is recommended in these cases to determine if there is a need for treatment with injection or drainage.
During an evaluation, a plan for eventual excision (after inflammation subsides) may also be discussed.
It is important to avoid popping or squeezing cysts as this may cause irritation and scarring.
Are you trying to find a doctor? Look here if you live in Illinois. Look here if you live in Wisconsin. 
Related Posts
Comments
About the Author
Colin graduated from Marquette University with a degree in communications and has more than 10 years of experience in small marketing firms to Fortune 500 companies. Colin is married to his wonderful wife, Brooke, and they have two children. Outside of work, Colin enjoys golf, going to the gym, watching movies (he is a Star Wars nerd), tinkering with his home theater and spending time with family and friends.