Your lung scan came back positive. What happens now?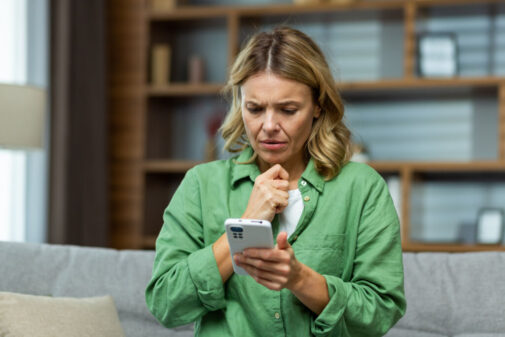 Receiving a positive result after a lung scan may lead to feelings of uncertainty and fear. While this is a normal reaction, it's important to note that a positive result doesn't always mean you have lung cancer. The next step is to work with your doctor to determine what is going on.
A positive result means the radiologist detected an abnormal spot, called a nodule, during your screening and shared this with your doctor.
Small pulmonary nodules are fairly common and can be noncancerous (benign) growths or areas of scarring from previous lung infections or conditions. Your doctor may want to monitor any smaller concerning nodules with follow-up scans every 6-12 months to watch for possible growth.
Larger nodules over 9 millimeters or spots that are growing will need more testing and are usually the cause of the positive result.
Finding these spots in the early stages, before they grow and spread, increases the chances of successfully treating them.
"Lung scans save lives," says Dr. Aman Sethi, a pulmonologist with Advocate Health Care in Aurora and Naperville, Ill. "When lung cancer signs and symptoms develop, the cancer is usually too advanced. That's why we recommend high-risk individuals have yearly screenings."
What's next?
Additional tests will help your care team investigate the area of concern and decide any next steps. They may include:
Biopsy: During this procedure, your doctor will remove a small lung tissue sample to examine under a microscope. There are several different methods for collecting this sample – under general anesthesia or a local numbing medicine. Your doctor will discuss this with you and help you prepare.
PET scan: You receive an injection of a radiotracer, a harmless chemical compound that gathers in your lungs and gives off energy. A PET scanner detects the energy and creates detailed images, allowing your doctor to look closely at your lungs' structure and function.
"We work with the patient on further testing to find out what the abnormality means and recommend a treatment plan, if needed," Dr. Sethi says. "If the test finds a large nodule to be cancerous or causing problems, we'll work with you to discuss the best treatment plan."
If you are feeling anxious, using coping strategies can help while you wait for results. This includes doing things you enjoy, being with loved ones, meditating and maintaining your normal schedule.
"During this time, it is important to not imagine the worst-case scenario," adds Dr. Sethi. "Know that your medical team is there for you and try not to consult the internet – this could lead to misinformation and more anxiety."
Want to learn more about your risk for lung cancer? Take a free online quiz to learn more. 
Related Posts
Comments
About the Author
Macaire Douglas, health enews contributor, is a digital content strategist and writer with Advocate Health Care and Aurora Health Care. She studied journalism at the University of Wisconsin – Oshkosh and previously worked as a content director for a lifestyle publication. In her free time she enjoys reading, gardening and keeping up on pop culture.